IPOB Won't Get You 2023 Presidency, ACF Warns Igbos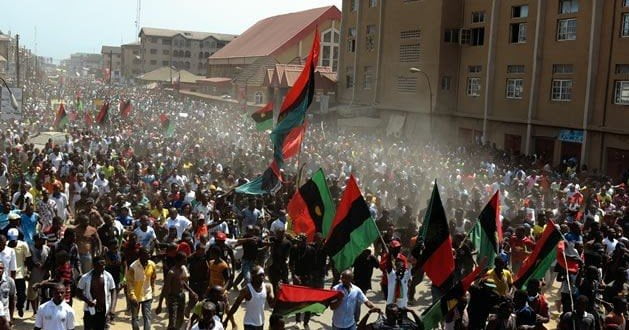 The Secretary-General of the Arewa Consultative Forum (ACF), Anthony Sani, has warned Igbos against using the Indigenous People of Biafra (IPOB) to threaten the North over the 2023 presidency.
Naija News reports that elder statesman Dr Chukwuemeka Ezeife had in an interview with a national newspaper stated that Igbos might back IPOB if they are denied the presidency in 2023.
Reacting in an interview with The Punch on Sunday, Sani warned Igbos not to engage in threats and intimidations.
According to the ACF scribe, the presidency can only be gotten through persuasions and not through affirmative action.
Anthony Sani said, "I have said democracy is a contest of ideas and reasons, and not by threats and intimidation that have no place in multiparty democracy.
"The presidency is secured in multiparty democracy through persuasions that seek to break barriers and build bridges. It is not obtained through affirmative action.
"I do not believe Ezeife could say what was reported. This is because he is too intelligent not to know that Nigeria practises multiparty democracy which allows political parties to present their candidates from any zone as part of their winning game plans.
"Ezeife also knows that there is no national consensus on rotation, power shift or zoning that is binding on political parties. That may explain why President Muhammadu Buhari contested with President Olusegun Obasanjo in 2003 despite the deliberate concession of the presidency to the South-West because of Chief (M.K.O.) Abiola. That is also why former President Goodluck Jonathan contested with Buhari in 2011 and 2015.
"If ex-President Jonathan had won in 2015, the South would have held sway for over 16 years in the nascent democracy. You may also note that in 2019, presidential candidates emerged from both the North and the South. What is more, democracy is a contest of ideas and reasons and not a matter of threat and intimidation.
"Worst of all, the feisty doctor is reported as using IPOB to blackmail the nation. This is most unfair, especially when regard is paid to the fact that the threats can convey an avoidable impression that some elders of the South-East still nurse some desire to split the country through IPOB."