New Minimum Wage: Labour Speaks On Sacking Of Workers To Implement N30,000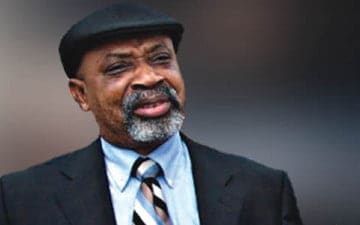 Organised labour yesterday (Friday) reacted to a statement credited to the Minister of Labour and Employment, Dr. Chris Ngige, that the Federal Government might sack workers in the public service if labour keeps pressing for the implementation of the N30,000 minimum wage.
Organised labour who dismissed the statement as cheap blackmail, stated that they would not be silenced by such threat.
Through its Secretary, Joint National Public Service Negotiating Council (JNPSNC), Alade Lawal, who spoke to newsmen, faulted claim by Ngige that government would require N580 billion annually to pay workers the minimum wage across board as demanded by labour.
"As far as we are concerned, anybody talking about retrenchment is blackmail. It is just cheap blackmail," Lawal said.
 "We don't subscribe to that. If they like, let them come to the negotiation table so that we can reach an agreement and implement so that everybody can move on. If they like, let them leave it.
"They will say they can't meet labour's demand because they are not doing their homework. How will they say it is not feasible (to meet labour's demand?).
He said that the N580 billion allegedly needed to implement as claimed by the government is false "The figure they are parading is not correct. They don't need N580 billion. They don't need it to implement the minimum wage.
"The number of employees in the federal public service is not up to one million. They say it is 1.33 million. Let them disaggregate it and tell Nigerians. Break it down and let us do verification.
"The component part of these 1.33 million employees they are talking about is the consolidated public salary structure which majorly is domiciled under the IPPIS platform.
"As we speak, the employees there are not up to 70,000. They said in their own papers they are using for negotiation is 183,000. Where do they get all those things from?
"Because you want to negotiate something now you come to negotiation table and you start playing with figures. It is so sad. They think they are talking to the labour of pre-independence. Some of them are just lucky to be there. It is not that they are better than some of us."
He said that Labour is yet to hear from the government team negotiating the consequential adjustment on minimum wage
Lawal further insisted that labour would not back down on its own percentage increase demand from government for workers on levels 7-14 and levels 15-17.
"Up till now, they have not reached out to us. They are the owners of the knife and they also have the yam with them, so they can do it the way they like. But if this is the way we want to run our country, then I am sorry, because we have a long way to go.
"You know where we started from. We started from 66.66 per cent across board because the minimum wage was increased from N18,000 to N30,000, an increase of 66.66 per cent.
"So we said apply that across board. They cried that the federal government would not be able to pay. For levels 7-14, we came down to 50 per cent. Then for levels 15-17, 40 per cent, but they said they cannot pay.
"We came down again for levels 7-14, 40 per cent and levels 15-17 30 per cent. They cried loud and said they could not pay. We came down again; levels 7-14, 35 per cent, levels 15-17 30 per cent. Again, they said they cannot pay. We came down again. Levels 7-14, 30 per cent, levels 15-17, 25 per cent, yet they said they cannot pay before we came down to this 29 per cent for levels 7-14 and 24 per cent for levels 15-17.
"To start talking about going down now will make us look unserious; that is the meaning."