Chibok Girls: Why Former UK Prime Minister Is Against Me – Jonathan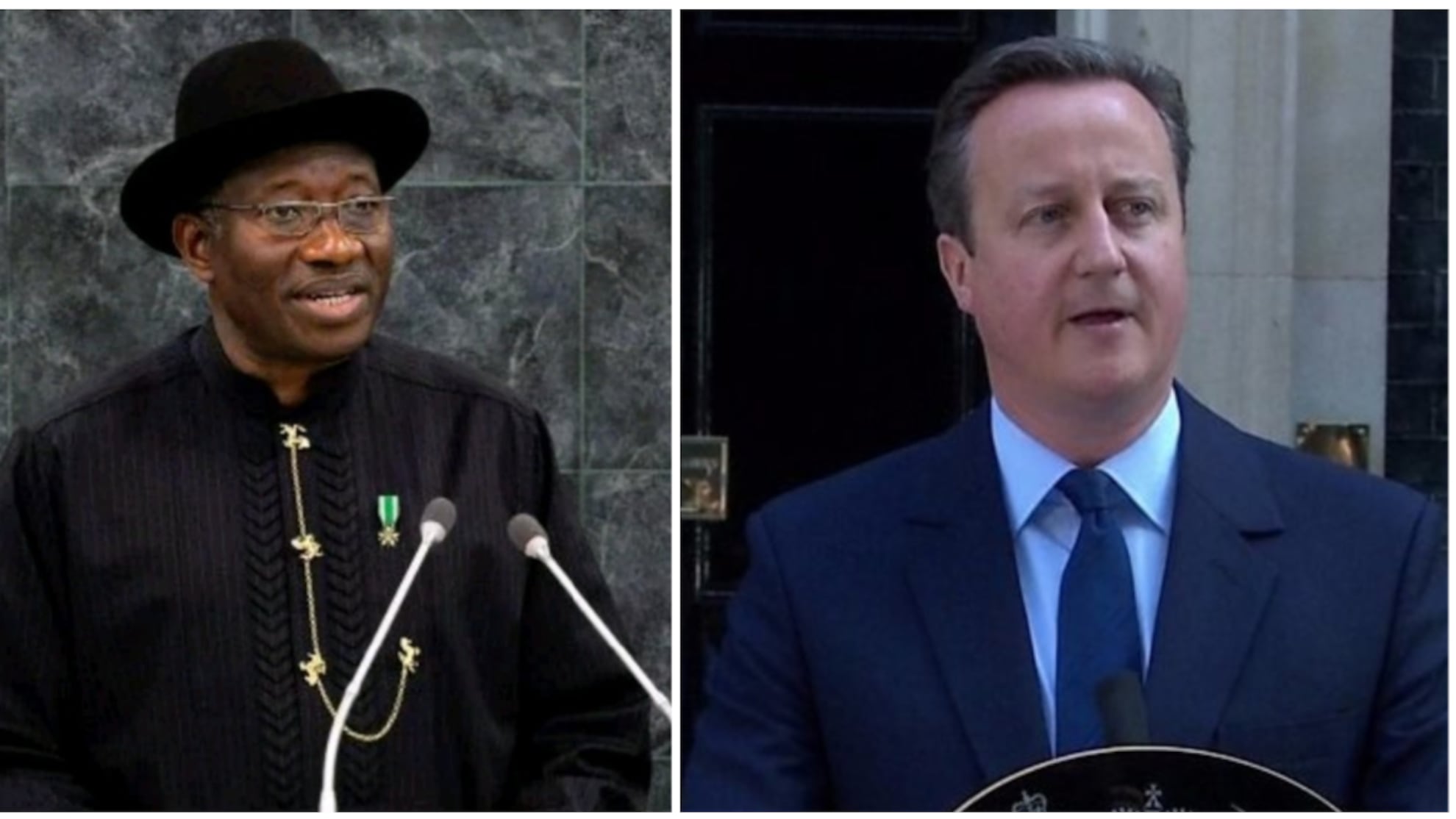 Former Nigeria President Goodluck Jonathan has claimed ex-United Kingdom Prime Minister David Cameron is against him because he signed the Anti-Same sex Marraige Bill into law.
Naija News reports that David Cameron had accused Jonathan of preventing British forces from rescuing abducted Chibok Girls.
In his recently published memoir, 'For the Record', Cameron, who was in office at the time of the abduction, said Jonathan was "sleeping on the wheel" while terrorists were busy abducting schoolgirls in Chibok.
According to the former UK Prime Minister, British troops traced the location of some of the girls and offered to help but President Jonathan refused.
Reacting on Saturday, Jonathan said he came under almost unbearable pressure from the Cameron administration to pass legislation supporting LGBTQ Same Sex marriage in Nigeria.
He said, "As such, on Monday, January 13, 2014, I signed the Same-Sex Marriage Prohibition Bill into law after the bill had been passed by an overwhelming bipartisan majority of Nigeria's parliament, in line with the wishes of the Nigerian people.
"This happened shortly after a study of 39 nations around the world by the US Pew Research Centre came up with a finding which indicated that 98 per cent of Nigerians were opposed to the idea of gay marriage.
"Immediately after I took this patriotic action, my government came under almost unbearable pressure from Mr. Cameron, who reached me through envoys, and made subtle and not so subtle threats against me and my government."
According to the former Nigerian President, meetings were held at the White House and at the Portcullis House in Parliament UK, with the then Nigerian opposition, All Progressives Congress, to disparage him, after he had signed the Same-Sex Marriage Prohibition Bill into law.