See The List Of 22 Soldiers Declared Wanted For Running Away From Boko Haram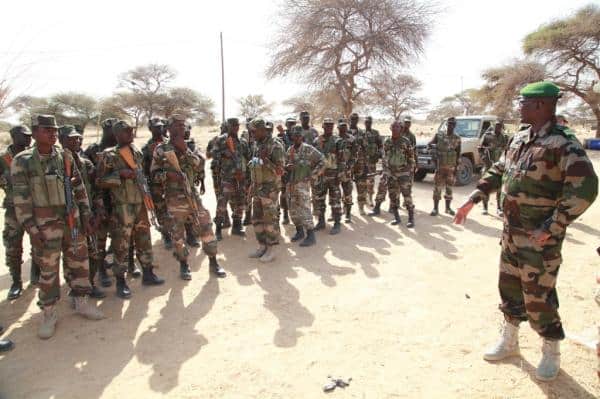 Information made available to Naija News indicates 22 soldiers have been declared wanted by the Nigerian Army for running from Boko Haram during an attack on September 29.
It was further gathered that the attack happened at Gubio, a community in Borno State.
Though some reports have it that 18 soldiers were killed during the attack which was launched on a military outpost in the community, the Nigerian Army is yet to confirm the number of casualties it suffered during the attack.
It was gathered that following the attack, senior military officers were detailed to carry out an investigation to ascertain the level of resistance or damage from troops during the attack.
The investigation found that 22 soldiers were unavailable but it remains unclear if the missing soldiers are dead or captured by Boko Haram.
However, they have in the interim, being declared as deserters.
The list of soldiers declared wanted as obtained by Premium Times includes: U.A. Nagogo, a major; Mallam Turaki, a staff sergeant; Benjamin Afolabi, sergeant, Christian Nwachukwu, sergeant; Patrick Kosin, sergeant; Awuwa Orin, sergeant; Ibrahim Amodu, sergeant; Nasiru Umar, sergeant; Bello Suleiman, sergeant; Josiah Seth, sergeant and Muazu Nura, sergeant.
Ayodeji Ogunsuji, corporal; Michael Friday, corporal; Wakili Saul, corporal; Akyen Zamani, corporal; Yahaya Abubakar-Doia, lance corporal; Isikuru Venture, lance corporal; Aminu Isiaku, lance corporal; Usman Suleiman, lance corporal; Maigari Markus, lance corporal; Edward Ofem, lance corporal and Adams Shehu, lance corporal, were also declared wanted.
The identified soldiers are to be arrested if found and returned in military escort to face disciplinary action.