Why I Was Told To Reject Buhari's Appointment – Soludo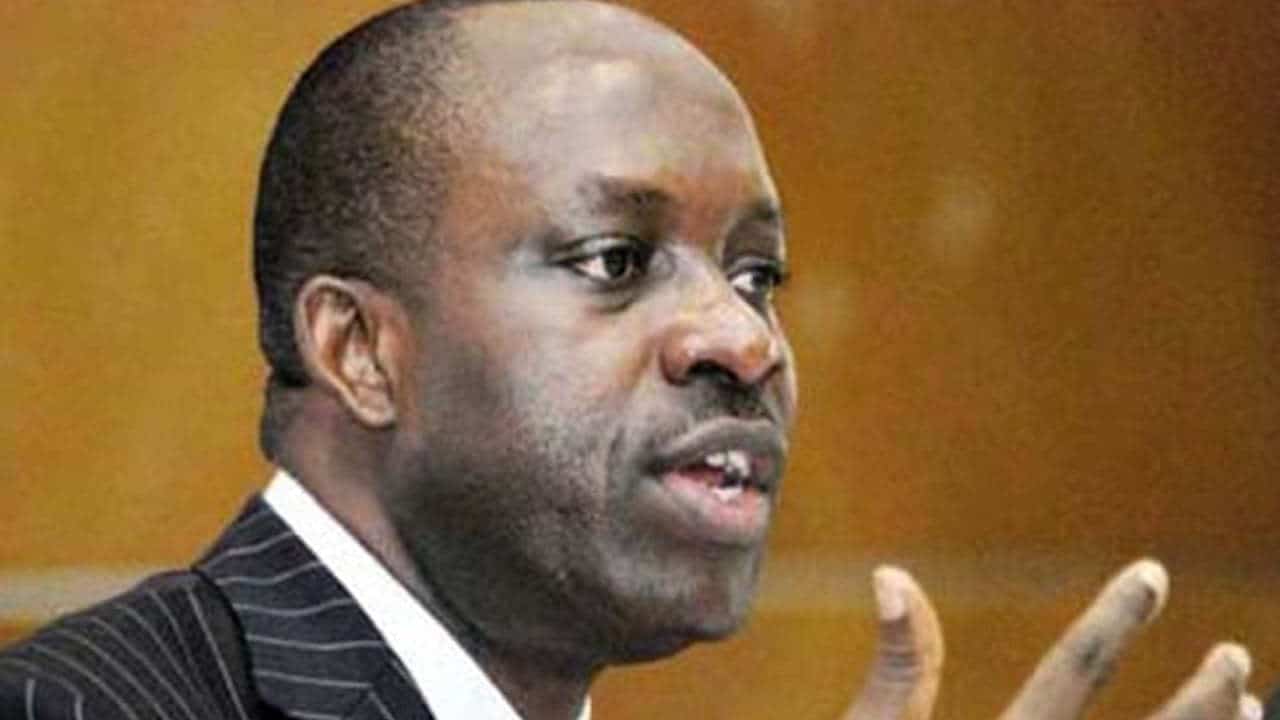 Soludo Talks Tough About Nigerian Institutions
A former Governor of the Central Bank of Nigeria, Prof. Charles Soludo has revealed that he was recently advised by a friend to reject an appointment by President Muhammadu Buhari.
Soludo made the revelation when he appeared as one of the speakers at The Platform 2019 which is an annual conference organised by Covenant Christian Centre in Lagos.
Naija News recalls the economic expert was recently announced as a member of President Buhari's freshly constituted economic advisory council.
According to Soludo who advocated an attitudinal change by Nigerians, a friend told him to reject the appointment because "there was no money in it".
"When I was named as member of the Economic Advisory Council, a friend called me, spoke in Igbo: 'leave their job for them', I asked why, he said 'but there's no money there now, just a Committee… that's how we reason in Nigeria," he said.
Soludo further added that Nigeria needs to change its policies and programmes to conform with the realities and demands of current economic situations.
He added that Nigeria has to go beyond just paying lip service to building solid foundations for economic growth and expansion.
In his words, "Our constitution, together with its command and control institutions concentrated at Abuja, was designed for and around the sharing and consumption of the oil rent. It is largely obsolete for the demands of a production economy without oil rent which requires competitive and flexible rather than unitary federalism.
"As the oil rent is tapping off, its internal contradictions have burst open, requiring a lot of survival mechanisms to keep the system afloat. But for how long?
"You cannot build a 100-storey building upon a foundation of an old bungalow. The new economy we need to build is a 100-storey building and we cannot put a 100-storey building on this foundation that has been laid for a bungalow.
"A post-oil economy requires that agents maximize their fullest potentials which would require a national rather than a federal response. You can't clap with one hand.
"What we need is a new national business model. You are designing good ideas and good plans without the underlying infrastructure to carry those ideas forward."
Prof Soludo also advised Nigerian leaders to tap into the nation's huge human resource and exploit it for positive results.
He said: "These children in the next 30 years will be youth, they need jobs, they need education, they need water, they need housing. Twenty years' time, the oil will be history. I want to ask whether we are actually prepared enough to welcome the 400 million Nigerians in 30 years' time.
"Since 1992, we have implemented all kinds of plans all designed to diversify the economy but we are still tied to the life support of the oil sector. If you want to change a persistent economic structure, you have to change the underlying economic institution.
"Our greatest resource is human beings, but we are not going to export illiterates. The easiest way to waste the future is to continue to churn out illiterates and largely unemployed persons must of whom see criminality as the only way to escape."