Nigeria At 59: Fear Of Fulani Herdsmen, Islamization Nigeria's Problem – Miyetti Allah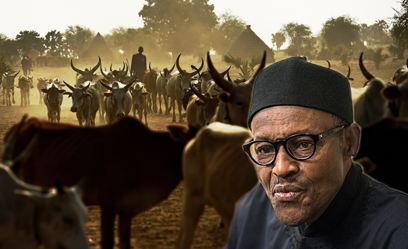 The Chairman of Miyetti Allah Cattle Breeders Association of Nigeria, (MACBAN), Gidado Siddiki has said the fear of Fulani herdsmen and Islamic dominance is behind Nigeria current challenges.
In a statement on Tuesday to mark Nigeria's 59th Independence anniversary, Miyetti Allah's leader said such fear has provoked rumours of Islamisation and Fulanisation agendas in Nigeria.
He said: "My organisation, the Miyetti Allah Cattle Breeders Association of Nigeria, remains hopeful that as time progresses, more Nigerians will increasingly understand its role as a trade/cultural union whose primary responsibility is to protect the interests of Fulani herders across Nigeria, while ensuring that such interests do not undermine those of other people or economic units in any part of the country.
"Nigerians should open their hearts to be more tolerant and receptive of the activities of our herders and duly feed us back when conflict brews, so that better understanding and more enduring harmony will be sought. This way, in no distant time, the friction and the suspicion will die a natural death."
Gidado Siddiki urged the National Orientation Agency (NOA) to sensitize Nigerians on the need to love and reduce suspicions over alleged Fulanisation and Islamisation agendas.
The MACBAN leader commended the people of the southeast for their hospitality to herdsmen.
He also called for an increased sensitisation of leaders and opinion shapers from different ethnic backgrounds to reduce mistrust and foster peace.