FG Issues Strong Warning, Tells Police What To Do To Nigerians Carrying Laptops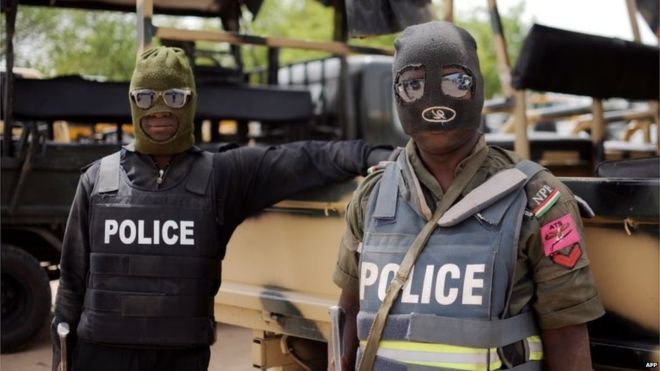 Government Promises Support For ICT
The Federal Government has warned security agencies against wrongful harassment and arrest of young Nigerians with laptops and tablets.
The government warned that such action if left unchecked, is capable of frustrating attempts to diversify the economy.
The Minister of Communications, Isa Pantami gave the warning in a statement on Tuesday which was signed by spokesperson Uwa Suleiman.
Pantami, however, commended the efforts of some security agents who he said have been pro-active in identifying and dealing with such situations.
"The attention of the Federal Ministry of Communications (FMC), has been drawn to reports of widespread harassment of young Nigerians with personal computers, tablets or phablets in public places.
"These reports indicate that young persons are generally regarded as fraudsters by officers of security agencies if found with such devices in their possession and subsequently subjected to varied forms of harassment and in some cases outright extortion.
"The Ministry notes with dismay, this unfortunate turn of events as we celebrate the growing and bubbling technology eco-system in Nigeria that enables young persons to learn various skills ranging from software engineering to varied forms of entrepreneurship by simply accessing online tools and content on these devices," the statement read in part.
The Ministry said it was ready to collaborate with parastatals and security agencies to curb the activities of criminally minded people using technology to paint all young Nigerians bad.
According to the statement, the Nigerian government will continue to support a digital economy and provide the needed platform and support for the growth of ICT as a major segment of the economy.
"It would, therefore, be counterproductive to stifle this sector of the economy by labeling every young Nigerian with a computing device as a fraudster.
"We understand the need for proactivity to protect the society, however, this must be done credibly while recognizing the fundamental human rights of every citizen of Nigeria. If this situation goes unchecked, it will dampen the vigorous attempt at diversifying the economy and rather push more young energies underground with catastrophic consequences," the statement said.