Police Arrest Suspect For Allegedly Setting Family Ablaze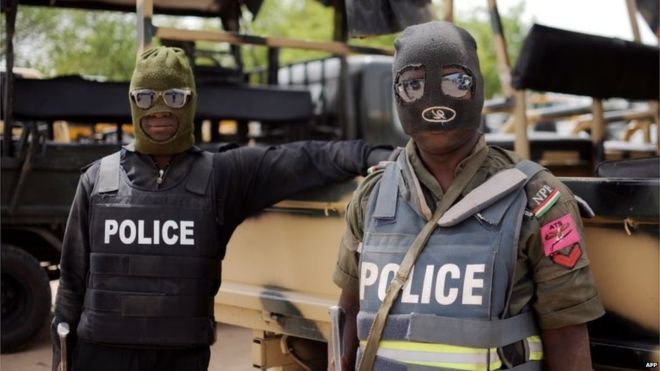 Operatives of the Kano state police command have apprehended a 25-year-old suspect identified as Salisu Idris, for allegedly setting fire on the abode of a house; an act that claimed the lives of a family of three.
Naija News understands that the fire razed the home of the family, killing a couple and their 2-year-old daughter in Kano.
Upon interrogation, the suspect reportedly confessed to having committed the crime on the instruction of a business friend to the deceased who also promised to reward him with N200, 000.
While speaking to newsmen, the suspect who sold mobile phones at Farm Centre GSM market, confessed that the "business friend" of the deceased, sells poultry feeds at Sabon Gari market, Kano.
He furthered that the business friend whose name is yet-to-be-made public instructed him to burn him and his family members to death.
"I have never committed such a crime. I was offered N200,000. I did not even know the man. I just accepted the contract through my friend. He just told me that the man is selling poultry feeds at Sabon Gari market and promised to give us the money if we successfully accomplish the mission. I sustained this burns because he asked me to pour petroleum on the building. After he lit the matches, the fire swiftly caught me before we ran away. I did not lock up the doors of the house and I did not see my friend doing so during the attack. I really regret my action. I am pleading for mercy," the suspect confessed.