Nigeria @ 59: Aisha Buhari Breaks Silence, Reveals Her Plans For Nigeria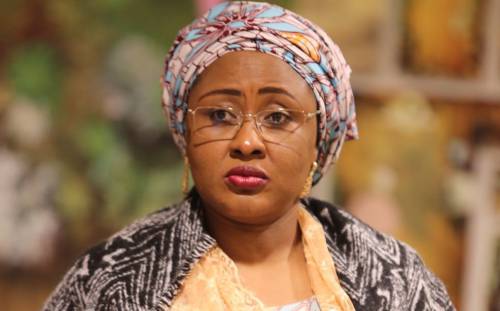 The wife of the president, Mrs. Aisha Buhari, has made her plans for the future known as Nigeria turns 59 today.
Although she hasn't returned to the country since Hajj was completed in Saudi Arabia, Aisha maintained that she is committed to serving the country by helping the less privileged.
She further admonished other well to do Nigerians to devote their efforts more to health, education, empowerment and protection of women and children.
The First Lady tweeted, "On the occasion of the 59th independence anniversary of our dear nation, I wish to restate my resolve to touch more lives through Aisha Buhari Foundation and Future Assured Programs.
"I, however, continue my call on more privileged Nigerians, the private sector and NGO's to do more in the areas of education, health, empowerment and protection of women and children. It is my earnest belief that the future is bright.
"Happy Independence Day Nigeria."