The Only Thing Nigeria Has Achieved Under Buhari – Secondus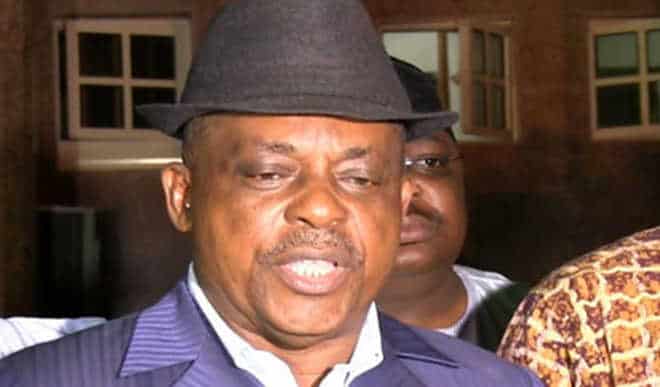 Peoples Democratic Party, PDP's, National Chairman, Uche Secondus, has said Nigeria under President Muhammadu Buhari and the All Progressives Congress, APC is dying.
Secondus further called on the judiciary to stand up courageously and "save Nigeria now".
This he made known in a statement today to mark Nigeria's 59 years of independence.
He stated that ordinary Nigerians deserve a salute for their dexterity in the face of failed leadership as witnessed in the last four and a half years.
He recalled that last year when the country clocked 58, she was declared the headquarters of the word poor "due to the inept leadership of the APC administration."
He said even after a year, the situation of the country has moved from bad to worse.
"What happened in the country last February at the Presidential election remains a sad reminder of the damage this country has done to our democratic psyche as a nation", he said.
The PDP chairman appealed to the nation's judiciary to "guide their independence, refuse to be intimidated and save this country from the on-going slide".
He urged Nigerians not to lose up and assured that the PDP will continue to fight for democracy in our land even in the face of hostility from the dictatorial regime of the APC.
Secondus while saluting Nigeria's fallen heroes warned that "what we do or fail to do to save our beloved country will return to hurt us as we are bound to reap whatever we sow".