Minimum Wage: State Governments Give Condition For Payment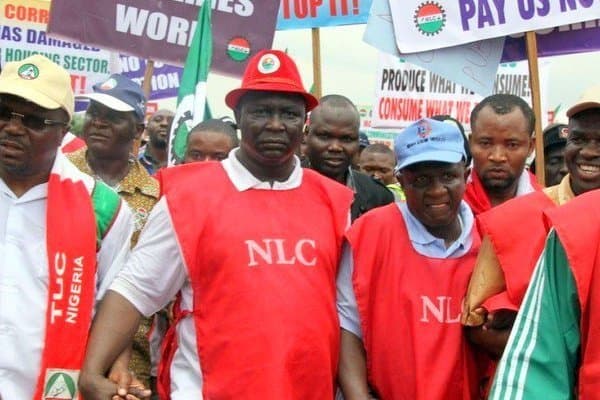 Workers Await Implementation Of New Minimum Wage
A report obtained by Naija News on Monday has indicated that some state governments have issued condition(s) for payment of new minimum wage to workers.
It is understood that the states are asking for the upward review of the statutory allocation been received from the federal government as a condition for the payment of the minimum wage.
Speaking with The Nation over the weekend, President of the Chemical and Non-Metallic Products Senior Staff Association of Nigeria (CANMPSSAN), Comrade Abdul Gafar Mohammed said some state governments are holding out for the review before they can pay the new minimum wage to their workers.
He also lamented the stress workers are being subjected to over the lingering issues attached to the implementation of the N30,000 new minimum wage as approved for Nigerian workers.
"In the labour movement, we are disturbed and concerned with the continuous over politicisation of the minimum wage issue, which before it finally became law was unfortunately turned into a complex debacle with state governors threatening not to pay.
"They have given conditions that unless the revenue sharing formula is reviewed upwards, they will not comply with the law.
"We have had to use everything at our disposal to get the bill sent to the National Assembly and had to deploy even greater pressures in getting to different arms of the National Assembly to pass the bill into law," he said.
Mohammed also urged the government at all levels to stop playing politics with the lives of its workers who continue to put in valuable time and resources to keep the states running.
The labour leader further called on employers in the private sector to comply with the new law.
"In our country, many graduates and skilled youths are roaming the street in search of job. All the promises by the government to create jobs have not yielded any dividend. It is a shame that the government is politicking with the unemployment by releasing spurious figures of jobs they have created only on the pages of newspaper," he said.
Naija News recalls President Muhammadu Buhari had in April 2019 signed the N30,000 minimum wage into law for Nigerian workers but negotiations are still on over the implementation.
Meanwhile, this online medium also recalls the Junior workers in the employment of the Federal Government have started receiving the N30,000 new minimum wage, a development confirmed by Lawrence Amaechi, the National President of the Nigeria Civil Service Union (NCSU) and member of the Joint Public Service Negotiating Council.