COZA: Biodun Fatoyinbo Accused Of 'Raping' Pregnant Woman (Video)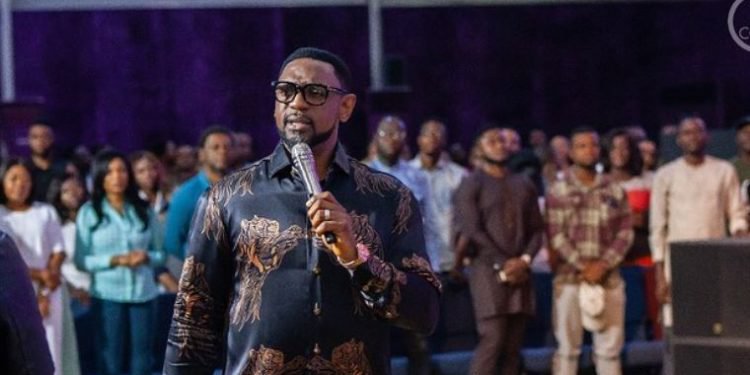 Popular media personality, Adesuwa Onyenokwe, has accused the Senior Pastor of Commonwealth of Zion (COZA), Biodun Fatoyinbo, of allegedly sexually assaulting a pregnant woman.
In an interview on Arise Television, Onyenokwe stated that the victim could not speak up because she was married.
According to Onyenokwe: "There's not a lot of cases that we could have brought out with what we found. There's a woman who was pregnant for her husband at the time that this same Pastor Fatoyinbo did rape her. That woman is still married to her husband. Can she ever come out to say that 'Listen, this is what this man did to me?
"The man knows, the woman knows. She can't because most of the young girls he's done this to are married. If I came to you and say 'hey, I was raped.' How many men are like Timi Dakolo? And they're going about, publicly saying it."
Watch video here.
Naija News reports that Pastor Biodun Fatoyinbo is currently in a legal battle instituted agaisnt him by celebrity photographer, Busola Dakolo.
Busola, wife of singer Timi Dakolo, had accused the COZA pastor of raping her over 20 years ago at a parents house.
The COZA senior pastor, however, strongly denied the allegations levelled against him.