Nigerians Mourn Stanley Nwabia, Late Twitter Commentator
A storm of reactions by Nigerians has greeted the death of Stanley Nwabia, a popular social commentator on the micro-blogging site, Twitter, who passed away earlier today.
Naija News had reported earlier that a report monitored on PREMIUM TIMES quoted family sources to have said that Nwabia died in the early hours of Sunday, September 29, at age 43, following an unsuccessful blood transfusion procedure in Lagos, Nigeria's commercial city.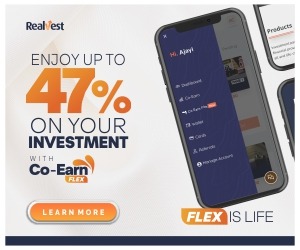 A twitter user, @GentleOjay known by his real name, Ojugo Onyeluka, told PREMIUM TIMES he spoke with Mr. Nwabia's wife and she confirmed the passing of her husband.
"His wife was sobbing uncontrollably," Mr. Onyeluka said. "I was also too emotionally broken to ask him why the transfusion had to be done so urgently."
Some of his associates as well as Nigerians, took to Twitter after the news broke, to hail him as a courageous political commentator and patriot.
Although Naija News cannot confirm the cause of his death some of his associates have speculated a kidney failure as the cause of death.
Nwabia before his death was a staunch supporter of the Peoples Democratic Party (PDP), Nigeria's main opposition party, which he used his Twitter handle (@MrStanleyNwabia) to champion online.
The late Nwabia was also a top critic of the All Progressives Congress (APC) government led by President Muhammadu Buhari.
Moments after the news broke, Nigerians took to twitter to mourn the late Stanley Nwabia.
Naija News captured some of the reactions below…
Man

This is so sad

RIP Stanley Nwabia.

May God comfort your family at this very trying time.

— Cinderella Man (@Osi_Suave) September 29, 2019
What a blow, what a day, what a time! Oh my, what sort of new is this? When I say Stanley Nwabia trending, I thought it was his birthday- We lost a soldier, we lost a fighter & we lost a lover of Nigeria- I will not forgive @OfficialPDPNig if he doesn't get the honour he deserves

— Ayekooto (@thebardogbamola) September 29, 2019
I still shared a tweet with you for retweet 2days ago you did not a respond, very unlike you. I thought you were busy, didn't know you were sick, now you are dead. God knows best.

Rest In Peace Stanley Nwabia @MrStanleyNwabia pic.twitter.com/CceSos2NFF

— Dr. Olúyẹmí Fásípè ?? (@YemieFash) September 29, 2019
He was outspoken and upright about his positions and stance. He never cowered to intimidation. He was a cheerful, kind and compassionate man.

He was also a man of his words.

We will all miss you.

Rest in Peace Stanley Nwabia. #RIPStanleyNwabia #BetterNigeria pic.twitter.com/A3o5zEIU21

— #BetterNigeria (@BetterNG) September 29, 2019
Stanley Nwabia was a Co Editor of Daura Times during its runtime.

A creative man, a genius.

Life is truly vain. pic.twitter.com/l1awgHYvVq

— Parosident (@TheMbuhari) September 29, 2019
His last words. ???. My heart is so heavy. RIP Stanley Nwabia pic.twitter.com/A1U6PrWXvJ

— Prof. IGWEH IFEANYI ? (@IgwehIfeanyi) September 29, 2019
Do you know that Stanley Nwabia coined "Follow Person Wey Sabi Road" for the @bukolasaraki presidential campaign?

RIP Mr Stanley ?

We'll miss you. pic.twitter.com/IqSQpBzRKv

— TheSarakist (@TheSarakist) September 29, 2019
Whether or not u agreed with @MrStanleyNwabia, u had to admire his biting wit, acid humour & wicked tongue. He was a single man wrecking squad against the mob-job of BMC & more often than not had enough artillery for the lot of them. He'll be missed. #RIP https://t.co/WGyRLvtfn7

— Chidi Odinkalu (@ChidiOdinkalu) September 29, 2019
A day to remember!
An icon is gone,
His sense of humor is unquantifiable,
One of my boss on political twitter,
I'll miss you greatly, rest in perfect peace ? ? ? Mr Stanley Nwabia pic.twitter.com/rsWj03Vo1N

— Ethical ?? (RIP Stanley Nwabia) (@walecoker65) September 29, 2019
I propose a candlelight for Stanley Nwabia, evening of Tuesday, October 1, 2019, Unity Fountain, Abuja, to mourn our brother.

I agree we should raise funds to immediately support the family.

Can @akaebube take the lead in coordinating?

Devastating!#RIPStanleyNwabia

— Sir.Ariyo-Dare Atoye (@AriyoAristotle) September 29, 2019
Rest in Peace Stanley Nwabia @stanleynwabia

You will be missed bro

Pray that your new place of Sojourn will better than d country you av been fighting to build.We will continue from where u stopped

With deep heart,I drop my pen

Nightfall in Biafra land ?#restinpeacestanley

— DEMAGOGUE PhD.?senior advocat? (@von_Bismack) September 29, 2019
Stanley Nwabia's death is so devastating for me. We have worked extensively over multiple projects, we keep in touch constantly. Upright, brilliant, hardworking, honest guy. Spoke to him last week. This one hits home. I am broken. Rest in peace @MrStanleyNwabia ?

— Kelvin Odanz (@MrOdanz) September 29, 2019
Source: Naija News