Nigerians Reacts As Tacha Sprays Perfume After Been Told She Smells By Mercy
Earlier today, a big fight ensued between two of the 2019 Big Brother Naija housemates.
Naija News reported that the heated argument was between Mercy and Tacha.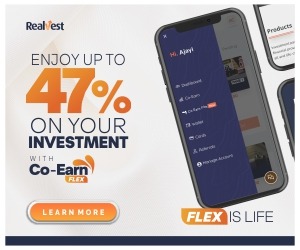 During the fight, Mercy had accused Tacha of not knowing how to take care of herself, adding that she has body odour.
Naija News also reported that minutes after the heated argument, Tacha was seen spraying some deodorant on herself.
Recall also that this isn't the first time a Housemate is saying that about Tacha. Mike had once told Khafi (A former housemate ) to tell her friend (Tacha) to apply deodorant.
Meanwhile, Nigerians have taken to Twitter to react. See reactions below:
Tacha fans have gone to sleep. This street is cold. #bbnaija pic.twitter.com/81Ru2emSMm

— Wuraola?‍♂️ (@gwealth66) September 27, 2019
My mood when Lambo gave Tacha the tatashe pepper #BBNaija #MercilessNation #MercyLambo
Victoria secret pant Vs dozen pants!? pic.twitter.com/QV72LSzLV7

— prettydoll (@YPrettydoll) September 27, 2019
My own is, how is it that in a house where you have Frodd, Mike and Seyi, you people made Mercy and Tacha your front liners? How? Like is it crack?#BBNaija pic.twitter.com/jsiOrHvB0Z

— Kunle Ayo (@KunleAyo8) September 27, 2019
https://twitter.com/IamHolumeedae/status/1177550962199801856
So tacha went inside closed door and spray perfume after mercy told her she smells, so Mike was right after all? pic.twitter.com/xAicFBU7R9

— Arinze (@Arinze61128907) September 27, 2019
Davido sent a Bandanna in to Tacha so she can help him cover his Tattoo nose on her chest ???? #BBNaija pic.twitter.com/pfmr4rfMny

— DemoLa (@Demo__UK) September 27, 2019
https://twitter.com/fayookunmi/status/1177549090281984005
Shit? mercy on tacha, This is the content i subscribed for???#bbnaija pic.twitter.com/upJvf6PffM

— Blacked (@Heimanwel) September 27, 2019
https://twitter.com/FCTimmyjae/status/1177546510856314882
https://twitter.com/LordMela/status/1177546398239252480
Davido's Tattoo Between Tacha's Breast Right Now ?? pic.twitter.com/ge7lDmklwh

— Famez Venom ?? (@Famez_vv) September 27, 2019
Mercy was walking away and Tacha kept following her, till it reached hair pulling. I hope you people saw this shit @BBNaija #BBNaija

— Martha, Ph.D. (@marthapounce) September 27, 2019
https://twitter.com/MentionDont/status/1177543107489009664
I don't like Tacha o, but of you flip your hair and it touches my face, you've done just about enough to have your hair pulled. Let's keep it 100 please.

— Deji Faremi (@deejayfaremi) September 27, 2019
#BBNaija
Cindy's eviction this Friday was not a surprise though.

-Just anything can happen next to Mike, Elo, Ike and Tacha on Sunday.
-Seyi, Diane and Omashola possibly standing till the 99th Day.
-Frood and Mercy sure on the 99th Day.

I Stan @BBNaija and @Ebuka surprises.

— Ayodeji Okundare (@deji_okundare) September 27, 2019
https://twitter.com/Adeena_S/status/1177541814989049856
https://twitter.com/cindyHi76101811/status/1177541430627241985
Tacha's odour is the real deal.. Now I see why her twin always hide his face #BBNaija pic.twitter.com/B8TiURcICE

— Wummie? (@Olawumi805) September 27, 2019
#BBNaija Mercy murdered me today
Mercy 10- Tacha 0 pic.twitter.com/57f9KCIhYF

— ❤️ #BROWN SKIN GIRL ???? (@nonkosiqongqo) September 27, 2019
Big brother looking at the books to see if it is financially possible to disqualify Mercy and Tacha #BBNaija

— Baba Folarin (@That_IjebuBadoo) September 27, 2019
Thought T-boss was annoying until I saw Ceec and believe no one could be more annoying, and now Tacha (they all got to the finals FYI) #BBNajia

Who ever wrote those scripts deserves some accolades.. I just hope you guys will stop fighting over people doing what they're paid for. pic.twitter.com/pN1JlVzhqR

— Ilorin District Attorney ?? (@Uncle_ajao) September 27, 2019
Nigerians every Sunday after dragging and spewing hate on Tacha all week. ? #BBNaija pic.twitter.com/QNSTknaPxX

— uMaDlomo ? (@zuri_malaika) September 27, 2019
Is it this same Tacha that called Mercy Ashawo, cheap slut? #BBNaija19 #BBNajia pic.twitter.com/bJQwzfarr0

— Charlton kika?? (@Charltonkika) September 27, 2019
Source: Naija News