Fatoyinbo's Ex-Mentor Gives Shocking Updates On Rape Allegation By Busola Dakolo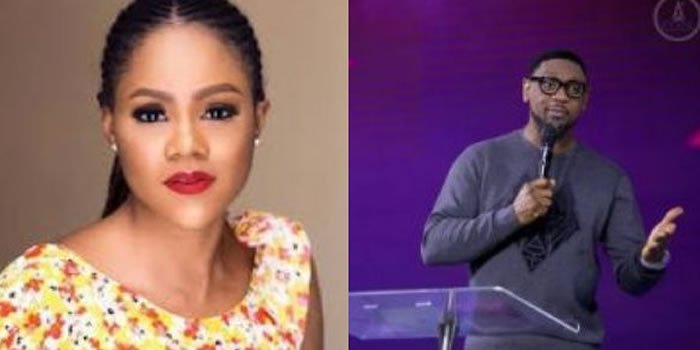 Fresh updates on the rape allegation levelled against Pastor Biodun Fatoyinbo of CommonWealth of Zion (COZA) by Busola Dakolo, wife of singer Timi Dakolo has emerged.
In the new updates, Reverend Busola Olotu, a clergywoman who Biodun Fatoyinbo took as a mentor, has in an exclusive interview with media personality, Adesuwa Onyenokwe, revealed that Busola's sister, Funmi Ayeni, had in 2011 spoken to her on how her sister, Busola, had become troubled after she was allegedly raped by Fatoyinbo.
Pastor Olotu said she then spoke to Busola and could tell after a close observation that Busola was saying the truth as she exhibited traits of a rape victim.
Pastor Olotu further revealed that some members of her church had also approached her to seek counsel after they were raped while also mentioning Fatoyinbo as the culprit.
Pastor Olotu in her interview said she had a revelation where she saw Fatoyinbo on a bed with another lady and when she challenged him in shock, he told her that he had a "Grace for such things".
She further stated that after her revelation, she met with Fatoyinbo's then spiritual father, Reverend Emmanuel Oset, and to her shock, Pastor Oset replied: "So he is still doing this thing?".