Boko Haram: Red Cross Reacts To Killing Of Aid Worker In Borno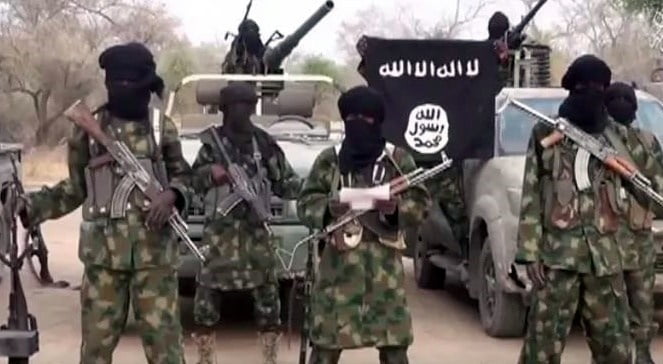 The International Committee of the Red Cross (ICRC) has urged Boko Haram to release six members of the Action Against Hunger team, a Non-Governmental Organisation in Borno.
Naija News reports that Boko Haram terrorists killed one of the abducted aid workers in Borno State.
It was gathered that the insurgents also threatened to execute other aid workers in its custody citing deception from the government as their reason.
The terrorists said Christians had done terrible things to Muslims by killing their women and children and eating their flesh. They vowed to revenge.
The execution was carried out by the Islamic State in West Africa Province (ISWAP), a splinter of Boko Haram which has been growing in power and influence in north-eastern Nigeria.
The aid worker killed is one of the six aid workers kidnapped by the terrorists about two months ago.
Reacting in a statement to NAN through Aliyu Dawobe, Public Relations Officer, ICRC, in Abuja, on Wednesday, the Head of the committee in Nigeria, Eloi Fillion, said humanitarian workers are impartial in the conflict.
"We are devastated by this tragic outcome. Our thoughts are with the families, friends, and colleagues of Action Against Hunger at this incredibly difficult time.
"We urge those still holding the members of the humanitarian mission who were kidnapped in July to release them, they are not part of the fight.
"They are humanitarian workers and health professionals, nothing can justify doing any harm to them," Fillion said.
He stated that under the International Humanitarian Law (IHL), all parties to an armed conflict must spare people not taking part in the hostilities.
Fillion noted that violence against health workers of humanitarian actors further jeopardises access to much-needed assistance for people affected by the armed conflict.