Six Killed In Gombe Fatal Truck Accident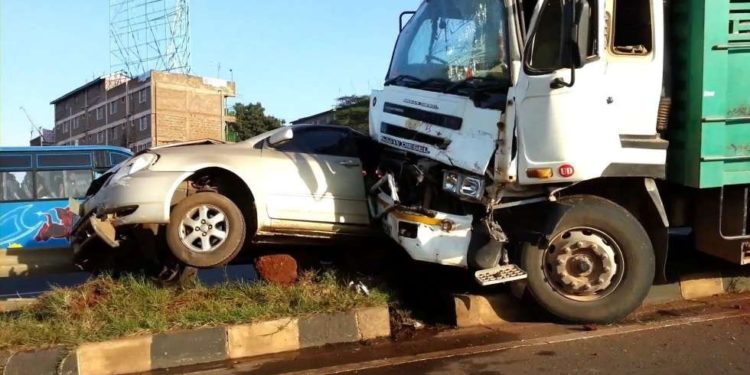 Six persons have been reported to have died after an accident involving multiple vehicles in Gombe.
Naija News understands that the tragedy struck in a bypass area Gombe.
The truck reported to be that of Dangote's rammed into other vehicles and in the process knocked them into a nearby canal.
An eyewitness identified as Julaibib Musa, narrated how the incident played out while speaking with reporters.
In his report, he said; "the accident happened a few minutes ago. It was the Dangote truck that started brushing an 18-seater bus, with LAG Agege 814 plate number, with three passengers and tricycles into the canal."
A survivor, who identified himself as Mubarak, a tricycle operator said; "after dropping passengers, I tried to take a U-turn when I saw the truck approaching. Before I could do anything the truck was about to hit me, it was then I tried to divert my tricycle to avoid been crushed."
While confirming the accident, deputy commissioner of police, DCP Nasiru Mohammed confirmed the accident and described it as a terrible occurrence.
He said: "Well my men said about (6) six people were confirmed dead, while over ten (10) others are receiving treatment, so far."