Saudi Attack: Trump Set To Defend Verdict On Iran At UN General Assembly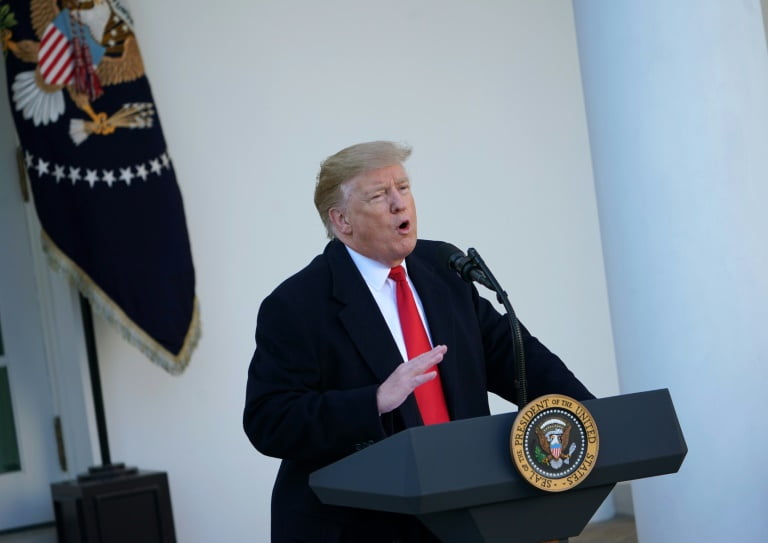 U.S. President Donald Trump is due to address the UN General Assembly later today over the alleged attack on Saudi Arabia oil plant by the Iranian government.
Naija News recalls that President Trump had earlier announced a new round of sanctions against Iran's national bank, escalating economic pressure on the country. This repressive action has, however, heightened tension between the two countries.
Meanwhile, France, Germany, and Britain have released a joint statement on the alleged attack on Saudi Arabia oil plant.
According to the report gathered, the European Leaders join the U.S. in blaming Iran for Saudi Oil Attacks.
"It is clear to us that Iran bears responsibility for this attack. There is no other plausible explanation.
"We support ongoing investigations to establish further details," the three European nations said in a joint statement.
The three European nations stressed their "continued commitment" to the 2015 multi-national nuclear deal with Iran.
Source: Naija News