Microfinance: Nigerian Fintech Company, Kuda Bank Completes First Fundraising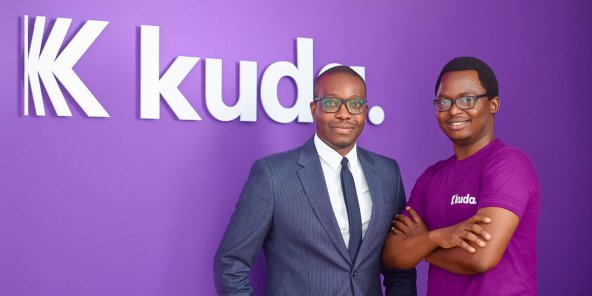 Founded in 2016 by an entrepreneur and a computer engineer, the Fintech brand since June has raised $1.6 million (1.45 million euros) from private investors after it was licensed by the Central Bank of Nigeria.
The company's name was Kudimoney until 2018. It initially offered online loans in Nigeria of up to $5,000 repayable in 12 months.
It was renamed Kuda Bank in June 2019 when co-founders Babs Ogundeyi and Mustapha Musty won the microfinance banking license issued by the Central Bank of Nigeria. From then on, they started a fundraising campaign, which ended at the beginning of September at $1.6 million.
The buffer of big investors
The sum was raised through a consortium of private investors federated by Haresh Aswani, managing director of the Singaporean trust Tolaram Group, specializing in consumer goods and digital services. Incidentally, the director joins the board of directors of the young company based in London with a subsidiary is in Lagos.
Among the investors is Ragnar Meitern, a senior executive of the German banking group ING. Since 2016, the latter had invested on a personal basis in several projects, including the Taxify driver platform, the British bank Monese, the start-up Bondora, specializing in investment, or in the VDU Box streaming platform.
This first round of fundraising should allow Kuda to create a customer relationship service and strengthen its team of developers allowing it to move from a beta to a real launch. It already offers, via a mobile application, the same services as a traditional bank: current account, payment card, and a savings option service that will be launched in the coming months.
To be profitable, the fully online bank intends to exploit the leverage allowed by its bank balances. It has established partnerships with GTBank, Access Bank and Zenith Bank
Babs Ogundeyi, co-founder and CEO of Kuda Bank, said they have a long term plan of establishing a "pan-African bank exclusively digital."