Pro-Buhari Group Reveals Why Oyo-Ita Was Suspended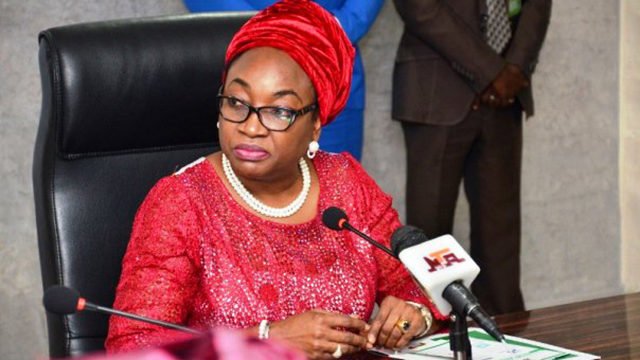 The Buhari Media Organisation (BMO) has revealed that the Head of Service (HoS), Winifred Oyo-Ita, was sacked because of corruption allegations levelled against her.
Naija News reports that President Buhari had sent the Head of Service of the Federation, Winifred Oyo-Ita, on an indefinite suspension.
Oyo-Ita's indefinite suspension was announced on Wednesday night on the micro-blogging site, Twitter by the handle of the Nigerian Government "@ngrpresident."
The statement said the President also named Folashade Yemi-Esan as the Acting Head of Service "with immediate effect".
online news platform understands that the suspended head of service is being probed by the Economic and Financial Crimes Commission (EFCC), Nigeria's anti-graft agency, over an alleged N3 billion contract fraud.
Reacting in a statement signed by its Chairman, Niyi Akinsiju in Abuja on Thursday, BMO said Oyo-Ita's sack was a proof of President Muhammadu Buhari's zero tolerance for corruption.
The group said: "It is another proof that this government would not allow people with questions to answer to remain in office longer than necessary.
"Buhari has, on several occasions, maintained that the anti-corruption stance of his administration is non-negotiable and it is quite clear that he won't tolerate any iota of verifiable scandal among key government officials.
"So, like Buhari did in the 'grass cutting scandal' when he sacked the former Secretary to the Government of the Federation (SGF), Babachir Lawal, for allegedly defrauding the Federal Government to the tune of N500 million, he had no misgivings about sending Oyo-Ita on indefinite leave."