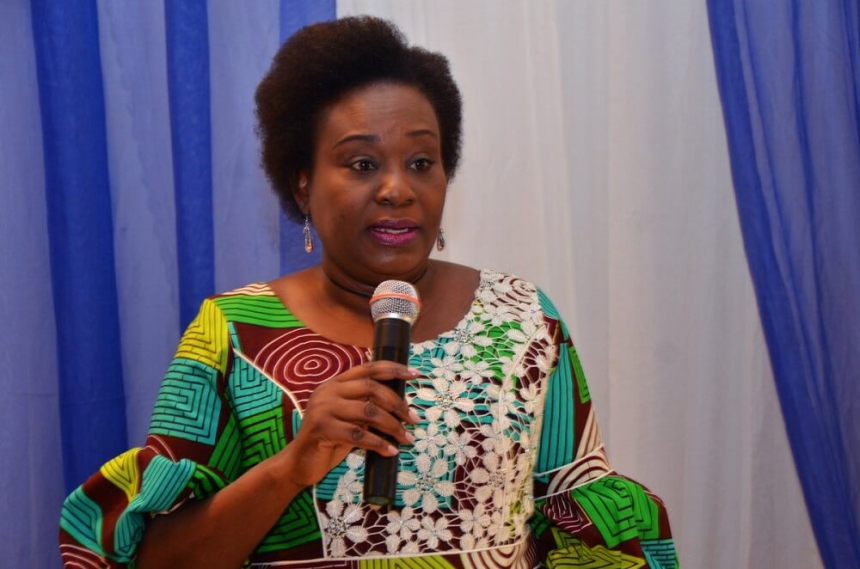 The acting Head of Civil Service of the Federation (HCSF), Folashade Yemi-Esan, on Thursday, promised to continue the good works of her predecessor Mrs Winifred Oyo-Ita.
Naija News reports that President Buhari had sent the Head of Service of the Federation, Winifred Oyo-Ita, on an indefinite suspension.
Oyo-Ita's indefinite suspension was announced on Wednesday night on the micro-blogging site, Twitter by the handle of the Nigerian Government "@ngrpresident."
The statement said the President also named Folashade Yemi-Esan as the Acting Head of Service "with immediate effect".
online news platform understands that the suspended head of service is being probed by the Economic and Financial Crimes Commission (EFCC), Nigeria's anti-graft agency, over an alleged N3 billion contract fraud.
In a statement signed by Director of Information, Olawunmi Ogunmosunle, the Ag. HCSF acknowledged Oyo-Ita's hard work and promised to build on her achievements.
"There is no reinventing the wheel. I will only build on the sound foundation and structure which she has left behind because the government is a continuum," Yemi-Esan was quoted as saying.
Speaking earlier, Winifred Oyo-Ita described her tenure as HCSF as interesting and eventful.
Accroding to her, the 153 paged handing-over note with annexures, is a clear indication of the depth of work in the Office of the Head of Civil Service of the Federation.
Follow @naijanews