We Work More Than Ministers And Deserve N5.5bn SUVs – Senate Fires Nigerians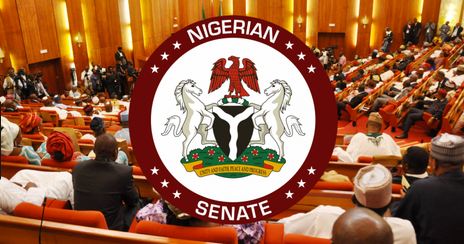 Don't Insult Us Over N5.5bn SUVs, Senate Warns
The Leader of the Senate, Yahaya Abdullahi has condemned the public outcry over the decision of the upper legislative chamber to spend N5.5bn on cars.
In his submission during an interview with journalists in his office in Abuja on Wednesday, the Senate Leader said it was insulting for the public to condemn its decision to spend money on the purchase of cars.
Abdullahi noted that the status and workload of a senator of the Federal Republic of Nigeria is not undeserving of an SUV.
He added that provision had been made in the budget to accommodate the purchase of cars for each of the 109 senators in the upper chamber of the National Assembly.
The Senate Leader said, "What is the problem there? It is an insult to say that a senator of the Federal Republic cannot ride a jeep in Nigeria. It is an insult. The N5.5bn is from the National Assembly fund and it is budgeted for every year, which they will pay back at the end of the tenure.
"I was a permanent secretary. I know what ministers get; we cannot even compare ourselves to ministers because we are higher than the minister(s). For you to say that a senator of the Federal Republic cannot drive a jeep today — come on, that is an insult.
"Go and tell the people that the work that we do is more than the work of ministers. The weight that is on me today; there is no minister of the Federal Republic that has it."
Naija News recalls the planned decision of the lawmakers to purchase the SUVs had generated public outcry, with some civil society organizations led by the Socio-Economic Rights and Accountability Project (SERAP), dragging the Senate to court.
Source: Naija News