See Nigerians' Reactions To Invitation Of MC Oluomo As Special Guest At An Event In UNILAG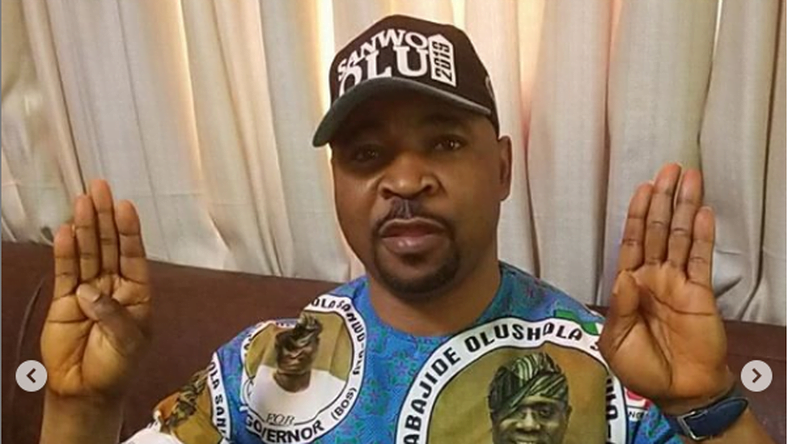 Social media has gone haywire over the invitation of Musiliu Akinsanya aka MC Oluomo, the leader of Nigerian Union of Road Transport Workers (NURTW) Lagos chapter, to a seminar at the University of Lagos.
The NURTW boss was invited as a special guest.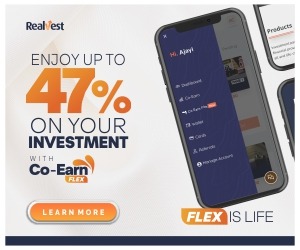 Many who wondered, 'how a National Thug will be allowed to talk in UNILAG and Sowore wasn't welcomed." have taken to Twitter to share their opinions.
One of the major issue with Nigeria is the fact that we feel formal Education is the only way. MC Oluomo doesn't have to be a graduate or educated before he can deliver a speech. Transport business in Nigeria(Lagos especially) is thriving and he is an authority in that aspect. https://t.co/NEo5GymMKo

— Adedeji Adeniyi (@adedejisuyii) September 19, 2019
It appears most of you don't even know who MC Oluomo is! He is not the one in suit and tie. You are calling someone illiterate but you cannot differentiate between a special guest and a guest speaker!! Even if you must drag everything drag with some intelligence. pic.twitter.com/XLBepY5BWA

— EJA NLA ? (@Kayloaded1) September 19, 2019
I won't invite MC Oluomo to a discourse on law, governance, human rights. But, certainly, he is a valuable academic *resource* in sociological studies of unionism and strong-arm politics.

The real issue is: Did Unilag actually invite him for his knowledge or just as patronage?

— Ayo Sogunro (@ayosogunro) September 19, 2019
All I have to say about this whole MC Oluomo brouhaha is that the only thing Nigerians respect is money and power. If you like be honest, educated, hardworking, law-abiding and whatnot, a UNILAG will still pick a wealthy uneducated NURTW Boss over you.

— FAVOUR ONYEOZIRI (@LifeOfRouvafe) September 19, 2019
Those criticizing UNILAG for inviting MC OLUOMO to come speak on their event concerning transportation, are the reason Nigeria isn't moving forward…cos He's isn't a university graduate, you that have BSc. and co, what have you contributed to the society?

— SON OF MAN (@cam14uche) September 19, 2019
What's wrong with inviting MC oluomo to a program based on transportation?? It's his field goddammit. Y'all just like creating a scene out of nothing.

— igbòlabí (@Igbolaby) September 19, 2019
Whether he is a 'park agbero' or not, MC Oluomo holds an important position in the current Transportation system. Who knows the reason why such decision was made? Last last, the event is trending, and many will go to the venue just to 'hear what he has to say'.

Publicity.

— IG: @officialsteevane (@Stee_vane) September 19, 2019
Some of you will still attend the event at UNILAG and still rush to MC Oluomo for selfie.#Hypocrite

— Adetola A. Kehinde (IGBOMINA) (@Optimistic_Ade) September 19, 2019
What MC OLUOMO has got to say will be like #thuggery is life. UNILAG is an educational sector not NURTW or whatever u called it. Wetin no go happen for my country all in the name money.

— iam_ayuwal12 (@xclusive_ayuwal) September 19, 2019
The University suspended me for "bringing the name of the University to disrepute" while the Authorities are the ones guilty of disrepute. The major fuss is why Sowore was not welcome but MC Oluomo was welcomed. @UnilagNigeria @ayosogunro @segalink Help ask! https://t.co/iYrBJUladH

— Adeyeye Olorunfemi (@phemi_adeyeye) September 19, 2019
There's actually nothing wrong in inviting MC Oluomo to speak at an event in UNILAG.
The fact he's a NURTW chairman doesn't mean he's a blockhead. He also has 1 or 2 things he can teach people and they'll appreciate.

Y'all should stop stereotyping.@eminent000
#mcoluomo

— Comr. Irreducible Eminent (@eminent000) September 19, 2019
When did we sink this far in our educational sector??? The Educational sector is dead in Nigeria. #Unilag even worse, if Na to protest against naming like MAULAG na, the idiots will riot ooo. Mc OLUOMO guest speaker for an educational event…. ???. #WoliG #RescueEducation pic.twitter.com/atk6OPkY5L

— One Proud Ekiti Boi? (@gbemidepoola) September 19, 2019
When Mc Oluomo boys finally catch Unilag students at NURTW garage…? ??#EkoMustMove #ThursdayMotivation pic.twitter.com/HzDyYH2qhm

— Uk used Boy friend❁ ? (@jega_eleniyan) September 19, 2019
MC Oluomo is the Mike Sonko of Nigeria. Sonko is currently doing pretty well as the governor of Nairobi. My Nigerian friends, your MC Oluomo is on his way to Lagos government house. The invitation as a guest speaker at the Uni of Lagos is just a starting point. #Nigeria #Kenya pic.twitter.com/9zo6q1TLZU

— Crisscross Africa (@crisscrosafrica) September 19, 2019
MC OLUOMO at the event
INTERVIEWER: Are transportation corridors the best solution to regional economic development especially in a developing country like Nigeria

MC OLUOMO: pic.twitter.com/mnXg3iO3S3

— MAYOR OF OSHODI (@Son_of_Gabriel) September 19, 2019
Oh my God !!! MC OLUOMO invited as a guest speaker at UNILAG ….. to talk what kwanu? cheiii !!! ????? Oh God you are really a God of miracle pic.twitter.com/340PT2nBYb

— klassiqkoultures, (@talknawork) September 19, 2019
MC Oluomo will give Unilag 5M
Those that invited him together with the ogas will share 3M
They will give the remaining 2M to the institution
10 students will vow to be like MC Oluomo after graduation
At least 7 will eventually be
The evil of today will produce evils tomorrow.

— Emmanuel Olabayo (@bayonuels) September 19, 2019
Mc oluomo:
Do not limit yourselves
U can do great things like I am doing
Student:
What made u a wealthy man
Mc oluomo:
Determination, focus
Vc: pic.twitter.com/aHkeItRsCL

— Muku fresh (@FreshMuku) September 19, 2019
People just get angry at everything in this country so coz MC Oluomo is a thug he shouldn't speak on transportation? He is qualified to do that or do you want Unilag to call your father working in bank to speak on transportation?

— BLESSEDSINNER? (@Yungscofield) September 19, 2019
MC Oluomo is being positioned for Lagos State Governor. There's a PR machinery building a new image of him. The other time was the pictures with a governor of an American state at some award with his son. Recently many posters around Lagos thanking NURTW for their support. https://t.co/8IqY4HZkU3

— iNk (@nwaoma007) September 19, 2019
University of Lagos inviting a thug, MC Oluomo as a guest speaker & people are saying its cos he is knowledgeable. On what?
No wonder we call on past leaders who have looted & destroyed this country before to still lead us now cos a person's image isn't relevant in Nigeria. pic.twitter.com/eyAtS1nHVs

— ? OLUWAFIFUNMI ??? #BBNaija (@FifunmiRexx) September 19, 2019
Source: Naija News