Nigeria Breaking News,Today, Thursday, 19th September 2019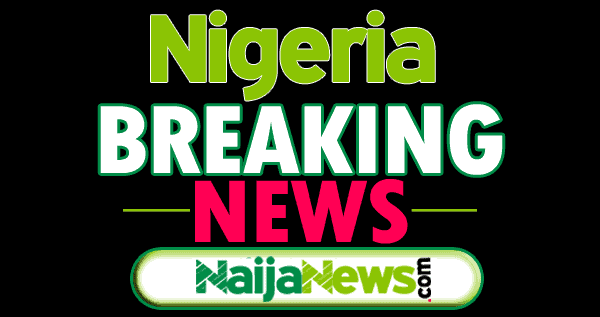 This is a roundup of some breaking news in Nigeria for Today, Thursday, 19th, September 2019.
Presidency Reacts To Claims That Buhari Is Sidelining Osinbajo In Governance
Claims that Vice President Yemi Osinbajo had been sidelined following President Muhammadu Buhari's decision to replace the Economic Management Team (EMT) with an Economic Advisory Team (EAC) has been dismissed by the presidency.
While the EMT was headed by Osinbajo, the newly constituted EAC will report directly to President Buhari.
While speaking as a guest on Channels TV Politics Today, Femi Adesina, the Special Adviser to the President on Media and Publicity, noted that the president has only "tweaked governance and get the best for Nigerians".
Full List Of 7 Retiring Permanent Secretaries Buhari Retained
President Muhammadu Buhari on Wednesday, approved the extension of the tenure of seven retiring Permanent Secretaries for one year with effect from 1st October 2019.
Naija News reports that this announced on Wednesday night on the micro-blogging site, Twitter by the handle of the Nigerian Government "@ngrpresident."
We Work More Than Ministers And Deserve N5.5bn SUVs – Senate Fires Nigerians
The Leader of the Senate, Yahaya Abdullahi has condemned the public outcry over the decision of the upper legislative chamber to spend N5.5bn on cars.
In his submission during an interview with journalists in his office in Abuja on Wednesday, the Senate Leader said it was insulting for the public to condemn its decision to spend money on the purchase of cars.
Femi Falana Sends 'Strong Warning' To Buhari Govt, See Why
Human Rights lawyer, Femi Falana (SAN) has warned the Federal Government of Nigeria led by President Muhammadu Buhari against entering into what he described as illegal agreements worth billions of dollars with foreign countries that may be challenged and set aside.
Naija News reports that Falana gave this warning while speaking at a news conference in Abuja on the decision of the people of Western Sahara to challenge the "illegal" importation of tons of phosphates and other natural resources from their country into Nigeria by Morocco.
Buhari Sacks Head of Service Oyo-Ita, Names Replacement
President Muhammadu Buhari has sent the Head of Service of the Federation, Winifred Oyo-Ita, on an indefinite suspension.
Naija News reports that Oyo-Ita's indefinite suspension was announced on Wednesday night on the micro-blogging site, Twitter by the handle of the Nigerian Government "@ngrpresident."
The statement said the President also named Folashade Yemi-Esan as the Acting Head of Service "with immediate effect".
Source: Naija News