UEFA Champions League Scores For Match Day 1 (Full Results)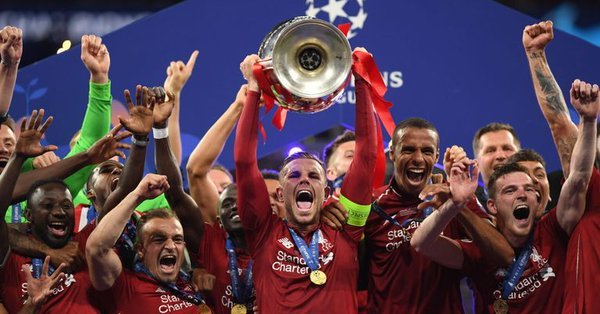 UEFA Champions League defending champions Liverpool suffered a surprise 2-0 defeat to Napoli as they began the defence of their title.
A penalty from Dries Mertens and a stoppage-time goal from Fernando Llorente were enough to give Jurgen Klopp's side their first loss this season.
Rodrigo scored the only goal, as Valencia beat Chelsea 1-0 at Stamford Bridge.
The game between Borussia Dortmund and Barcelona ended 0-0, with Marcos Reus missing a penalty in the second half.
Champions League scores
· Inter Milan 1, Slavia Prague 1
· Lyon 1, Zenit 1
· Barcelona 0, Dortmund o
· Valencia 1, Chelsea 0
· Red Bull Salzburg 6, Genk 2
· Napoli 2, Liverpool 0
· Ajax 3, Lille 0
· RB Leipzig 2, Benfica 1