I Placed My Life On The Line For Rivers APC – Senator Abe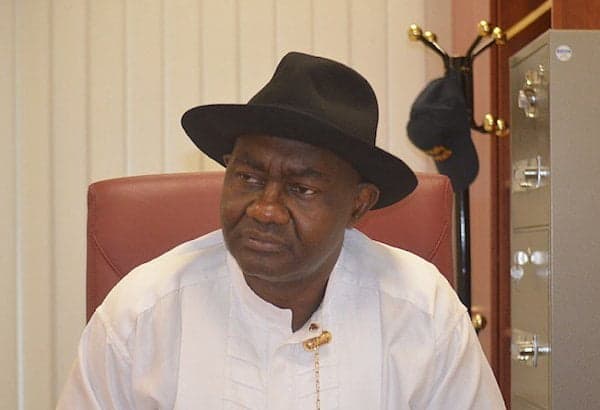 Senator Magnus Abe has lamented the treatment he is allegedly receiving from the leadership of the All Progressives Congress (APC) despite helping to create the party in Rivers State.
In a statement he shared on his Facebook page on Tuesday, the former governorship aspirant stated that he is being attacked and humiliated in the APC.
The former lawmaker stated that he and other individuals placed their life on the line to birth the party in Rivers State.
Magnus Abe said: "I have chosen not to be bitter towards anyone and not to teach bitterness to anyone. I know that if I teach people that Mr. A is the source of every failure and poverty, I will absolve myself and those I teach of all responsibility for whatever challenges and the difficulties that they are going through, then I can be a super leader, because I have provided a convenient scapegoat and I can absolve myself from scrutiny responsibility.
"Whether it is the South African leaders telling their people that it is the fault of foreign nationals that they are poor or white people in the United States saying Mexicans and immigrants are coming to steal their country, the end result is always the same: bitterness, violence, misery, failure and more poverty.
"In my world, bitterness towards anyone is a sign of failure. It means you admit that the other person has the power to make your life. No one has that power over my life.
"Rather than tell my supporters of all the miseries, humiliations and attacks that have been my lot in the APC, the party that we put our lives on the line to birth in Rivers State, rather than tell them about the oppression I am facing at the hands of the friend for whose sake I wept on the floor of the Senate of the Federal Republic of Nigeria. I tell them that their life is their responsibility and that no man can alter their destinies. It is our responsibility to identify what we want, where we need to be and how we can get there. I tell them to come and let us move mountains if need be.
"We will enjoy our journey, as challenging as it may be and we will not just travel hopefully, but we will get there. I do not know your destination, but I know that the ultimate objective of bitterness is violence. No amount of violence can help you if you do not know where you are going."