Xenophobia: Only One Man Can Save S/Africa – Fani-Kayode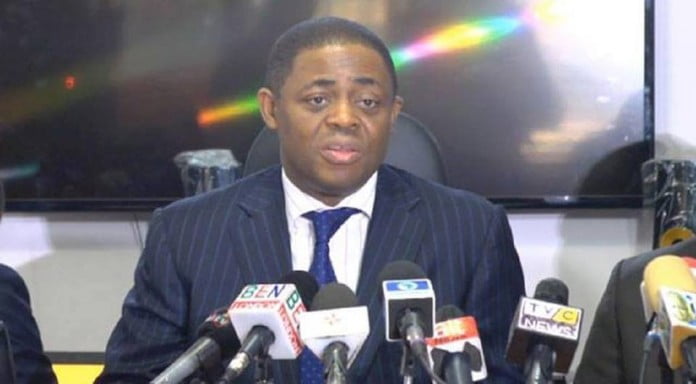 Former Minister of Aviation Femi Fani-Kayode has stated that only the leader of the EFF, Julius Malema, can save South Africa.
Naija News reports that recent xenophobic attacks against foreigners in South Africa have lead to the evacuation of individuals from the country.
Nigeria had last week Wednesday evacuated over 84 Nigerians from the country.
Also, South Africa President, Cyril Ramaphosa was on Saturday booed at the burial of the late Zimbabwe President, Robert Mugabe, by other Africans.
In a post on his Twitter page on Sunday evening, Fani-Kayode wrote: "Only one man can save SA.
"His name is Julius Malema. He is the leader of the EFF SouthAfrica and the scourge of the Boers.
"Groomed by the great Nelson and Winnie Mandela, he is the ONLY SA leader that speaks sense today. He is a friend to other Africans and detests xenophobia."