Biafra: Police Deny Invasion Of Nnamdi Kanu's Home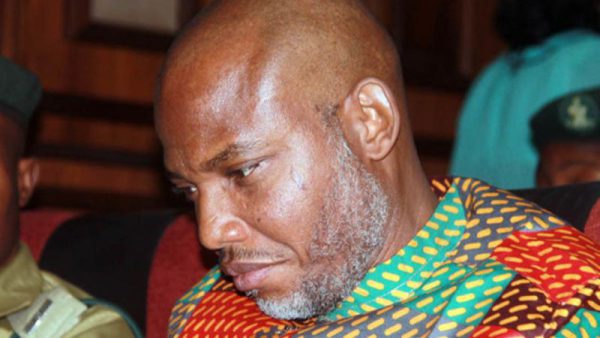 The Abia State Police Command has denied invading the home of the leader of the Indigenous People of Biafra (IPOB), Nnamdi Kanu, in Isiama Afra-Ukwu Ibeku in Umuahia.
IPOB had accused the federal government of plotting to attack the Afaraukwu home of its leader in Abia State.
Naija News recalls that Kanu's house in Afaraukwu was allegedly attacked by soldiers on September 10, 2017 causing the disappearance of the IPOB leader and his parents.
In a statement by its spokesperson, Emma Powerful, IPOB alleged that the federal government has stationed a "killer squad" in front of Nnamdi Kanu's compound.
Kanu had in a post on Saturday night also alleged that 'Fulani assassins were in front of his residence.
Reacting to the allegations on Sunday, the command's spokesperson, SP Geoffrey Ogbonna, said Kanu's home was never besieged by security agents.
He said: "Why would security agents besiege Kanu's home?
"Kanu, I'm sure is not around and in his Afara-Ukwu home. I'm sure for now is safe.
"You know these days, people spread rumours anyhow."
Source: Naija News