Police Give Fresh Warning To FUOYE Students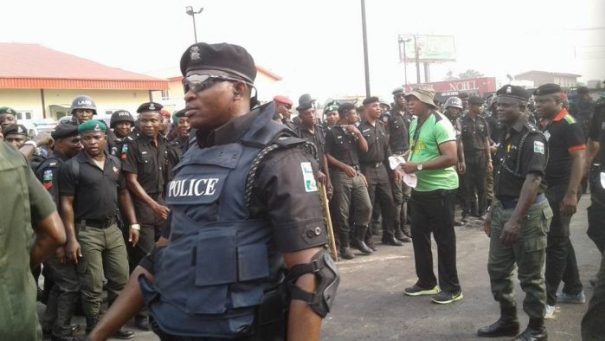 Police in Ekiti has warned that students of the Federal University, Oye Ekiti (FUOYE) to desist from any form of unlawful assembly that can exacerbate the insecurity situation in the state.
Naija News reports that the state Police command while issuing the warning, emphasised that the students should shun any form of protest especially the protests that are connected to do the recent killings of two students of the institution.
The Police made this known in a statement in Ado Ekiti, the Ekiti state capital on Sunday by its Public Relations Officer, DSP Caleb Ikechukwu.
In the statement by the Police PRO, the Police noted that it has discovered through intelligence gathering that a group under the auspices of 'ex-graduates', who are not currently students of any higher Institutions are presently moving into the state with the sole aim of fomenting and precipitating trouble over the crisis.
"However, the Police Command is using this medium to warn any One or Group of Person(s) against any Unlawful Assembly with an intent to cause breach of Peace.
"The Police Command has the constitutional mandate to maintain Law and order and also to stop or advice any gathering which it thinks might lead to the break of law and order.
"Furthermore, the police command shall deal decisively with any one or group who takes Law into their hands. Such a person will be arrested and prosecuted accordingly no matter how highly placed," the statement read.