Gov. Yahaya Bello Causes Gridlock As He Sprays Money On Abuja-Lokoja Road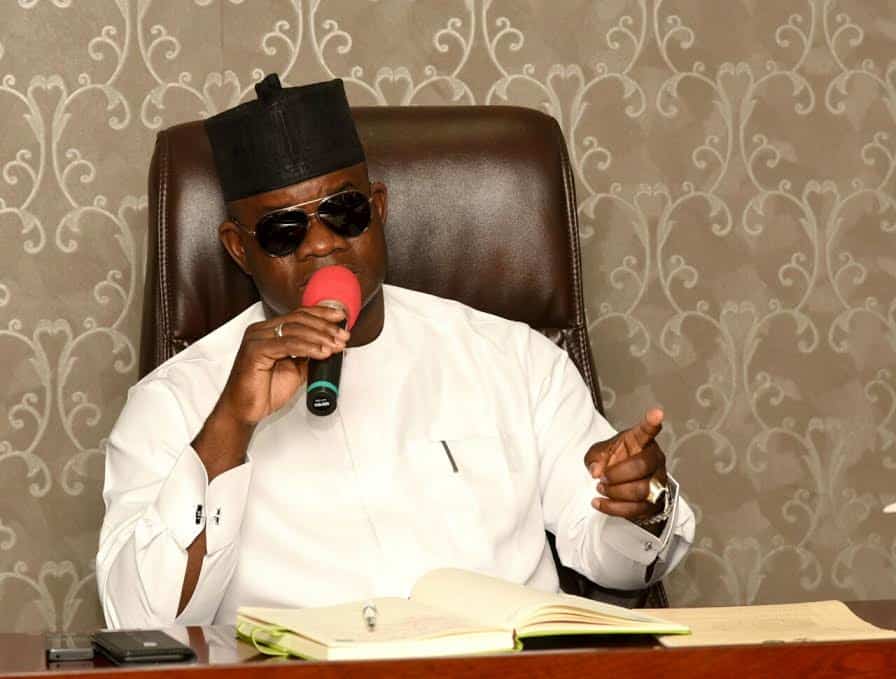 Gov Bello Causes Traffic Gridlock
The action of Yahaya Bello, governor of Kogi state, caused a traffic gridlock in Gwagwalada, along the Abuja–Lokoja road, on Wednesday.
The gridlock follows the decision of the governor to spray money on passersby, Naija News understands.
The governor, who was travelling in his convoy from Abuja to Lokoja slowed down at Madam Mercy junction and brought out three bundles of N500 notes which he threw at passersby, Daily Trust reports.
Some pedestrians, petty traders and commercial motorcyclists on the road, reportedly abandoned their business and scrambled for the money, causing a gridlock which lasted for more than ten minutes.
It was gathered the governor wound down the window of his vehicle and displayed eight of his fingers in a 4+4 sign as some motor park touts at Wazobia Park hailed him.
Naija News reports Gov. Bello has already secured the ticket of the All Progressives Congress (APC) for Kogi State to contest a second term in office.
The Independent National Electoral Commission has fixed November 16 for the conduct of the governorship election in Kogi.