Atiku vs Buhari: Presidential Tribunal To Deliver Final Judgment On 2019 Election Today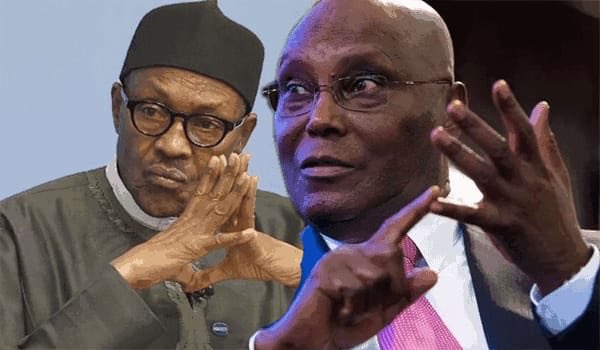 The Presidential Election Petitions Tribunal will deliver the final judgment on the 2019 Presidential election today, Wednesday, September 11, with President Muhammadu Buhari and Atiku Abubakar anticipating victory.
This was disclosed by the spokesperson of the Court of Appeal, Sa'adatu Musa,  in a notice on Tuesday, September 10. Musa said the final judgment will be delivered by 9:00 am.
Naija News recalls that the Independent National Electoral Commission (INEC) declared President Buhari who participated in the election on the platform of the All Progressives Congress (APC), Nigeria's ruling party, winner of the February 23 Presidential election.
The commission had said figures from the 36 states and Federal Capital Territory (FCT) gave Buhari 15,191,847 votes, while Atiku came second with 11,262,978 votes.
Challenging the results at the election tribunal in his 139-page petition, Abubakar said the results from INEC server showed he polled 18,356,732 votes to defeat Buhari who had 16,741,430 votes.
INEC, on the other hand, said it had no central server where election results were transmitted as claimed by the PDP and Abubakar.
At the resumption of proceedings, Abubakar and PDP raised the alarm on seeing Justice Zainab Bulkachuwa as the chairman of the five-man panel of the Presidential Election Petitions Tribunal and demanded her withdrawal from the tribunal over her "connection" with the ruling APC.
On Wednesday, May 22, Justice Bulkachuwa recused herself as the chairman of the five-man panel Presidential Election Petition Tribunal and was subsequently replaced by Justice M. L Garba.
"I have allowed the ruling on the application urging me to rescue my membership of the tribunal to test the position of the law.
"Now that the application has been dismissed on account of incompetence, I hereby announce my withdrawal from the panel.
"The remaining four members of the panel would remain while step would be taken to appoint my replacement'', she said.
Naija News understands that Justice Bulkachuwa's husband is a senator on the platform of the APC, a ground upon which the former Vice President and the PDP asked her to recuse herself.
Justice Garba will later today along with four other judges, deliver the final judgment on the 2019 presidential election which saw Buhari emerged as Nigeria's President for the second time.