2020 Budget: President Buhari Proposes N9.789tr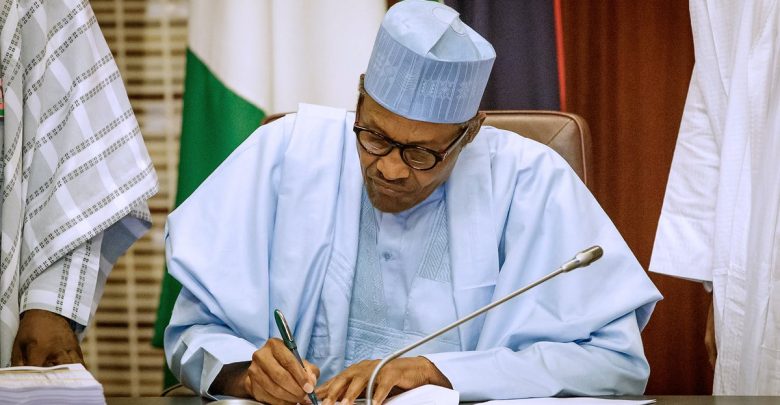 President Muhammadu Buhari-led federal government has proposed a budget estimate of N9.789 trillion for 2020.
This was made known on Tuesday by the Minister of Finance, Mrs Zainab Ahmed, while presenting the draft of the 2020 to 2022 Medium Term Expenditure Framework and Fiscal Strategy Paper in Abuja.
Speaking at the presentation, the minister reeled out the figures (N10, 110, 193, 322, 738) for 2021 and (N10, 418, 391, 196, 907) 2022.
Zainab Ahmed said the states, except Lagos, would start getting direct debit notifications from their monthly Federation Account Allocation Committee (FAAC) disbursements.
He said: "The recovery process for us is to deduct from the FAAC allocation to the states and then we remit to the CBN and we are going to start these remittances by the next FAAC" which will hold in two weeks' time.
"There will be no requirement for us to consider the FSP implementation. We do that as a matter of wanting the states to stay on the path of fiscal sustainability but it will not be a condition for the deduction. We will deduct direct at source and remit to the CBN.
"The N614 billion bailout funds to states is not going to form part of the revenue for funding the budget, it was a loan which was advanced by the CBN and the repayment will be made to the CBN."
Source: Naija News