Breaking: Three Shi'ites Members Reportedly Killed In Kaduna – IMN (Video)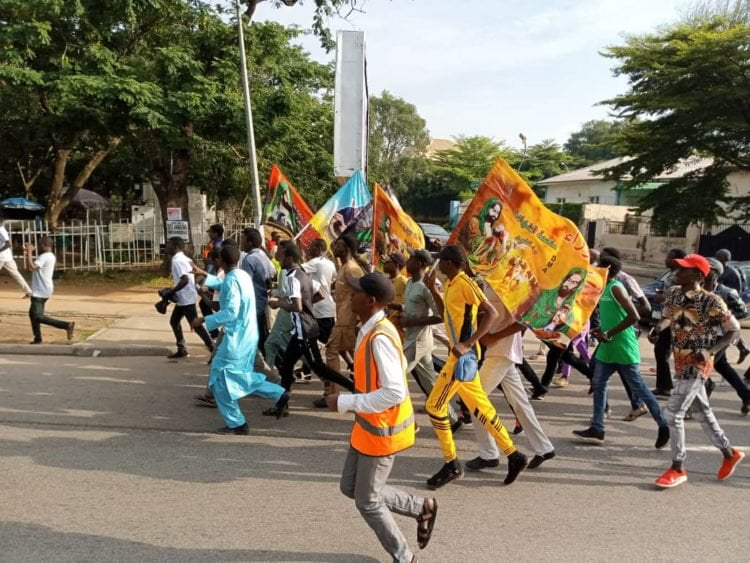 The Islamic Movement in Nigeria (IMN), had on Tuesday embarked on a procession in the federal capital territory (FCT) on Tuesday despite a warning by the police.
Recall that the movement was proscribed by a Nigerian Court over its activities in the country which has led to the death of Nigerians, security operatives and members of IMN.
IMN had fixed Tuesday for its annual Ashura procession, also called the Day of Ashura, which is the tenth day of Muharram, the first month in the Islamic calendar.
However, there was confusion on Tuesday along the Bakin Ruwa area of Kaduna State as three members of the Islamic Movement in Nigeria, also known as Shi'ites, were reportedly killed by the police during their Ashura Procession.
Bakin Ruwa is on the outskirt of the state.
However, the spokesman of the command, DSP Yakubu Sabo stated that the report is not true.
Source: Naija News