Ukraine vs Nigeria: Kits, Players' Bags Missing As Team Arrive Dnipro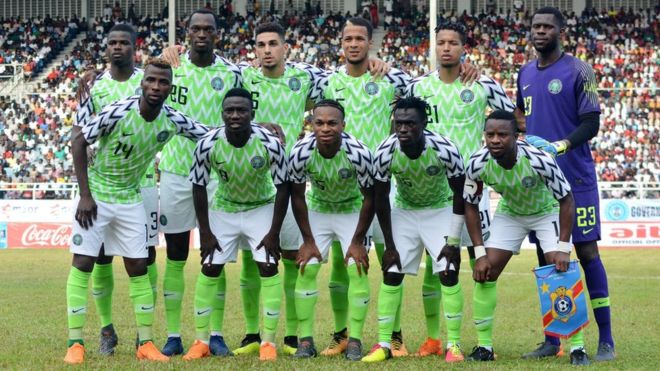 Ahead of the Ukraine friendly against the Super Eagles, Nigeria's senior national men's team have arrived in Dnipro for their match without their kits.
According to a report, this happened because the Turkish Airline, which flew the team from Istanbul to Dnipro, did not take the kits along, following a mix-up.
Items also missing include bags of six players, who were on the flight to Dnipro.
"Our kit bags did not arrive with us from Istanbul."
"The bags of six players also did not arrive, but we have alerted Turkish Airline and they have promised to deliver them to us in Dnipro between Sunday and Monday," the Team Administrator, Dayo Achor, was quoted as saying in the statement from the NFF media department.