Anxiety In Buhari, Atiku Camps As Tribunal Is Set To Deliver Judgement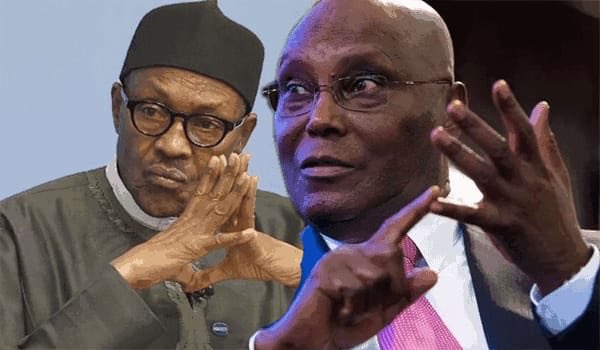 Nigerians Eagerly Awaits Presidential Tribunal Ruling
All things been equal, the Presidential Election Petition Tribunal is set to deliver judgment this week in the petition before it by the Peoples Democratic Party (PDP) and its candidate, Atiku Abubakar, against the February 23 presidential election in which President Muhammadu Buhari of the All Progressive Congress (APC) was declared winner.
Recall the Justice Mohammed Garba-led five-member tribunal had told the parties involved that a date would be sent to them through their lawyers for the final delivery of judgement.
This comes after the panel had adopted the final briefs of the parties involved in the petition.
Atiku and the PDP are challenging the February 27 presidential election result declared by the Independent National Electoral Commission (INEC) in which President Buhari was declared winner with 15,191,847 votes to defeat Alhaji Atiku who polled a total of 11,262,978 votes.
However, Atiku and his team in their petition before the tribunal, claim that data they secured from INEC's server, revealed that they clearly defeated President Buhari with over 1.6million votes.
They argued that Atiku scored 18,356,732 votes, ahead of Buhari who they claimed got 16,741,430 votes.
INEC on its part is insisting no central server was used in the collation of results for the 2019 presidential election has been claimed by the Atiku camp.
Although no specific hearing date has been announced, Naija News reports the statutory 180 days duration for the hearing and conclusion of the petition which was filed in March expires on September 15.
Some sources claim the Tribunal may give its ruling on Friday, 13th September.
Already, some reports have it that supporters from the Atiku and Buhari camps have started arriving Abuja in large numbers ahead of the expected final judgment.
In arguing their case, the petitioners (PDP and Atiku) called 62 witnesses and tendered over 4,000 documentary evidence while INEC did not call any witness, Buhari and APC called seven witnesses before they abruptly ended their defence.
The tribunal has already given a ruling in other petitions filed against Buhari's victory at the February 23 presidential election.
It dismissed the case of Peoples Democratic Movement (PDM) after the petition was withdrawn by its presidential candidate, Pastor Habu.
Similarly, the tribunal also dismissed the petition by Hope Democratic Party (HDP) for lacking in substance and merit.