Ondo Senator, Governorship Aspirant, Others Involved In Auto Crash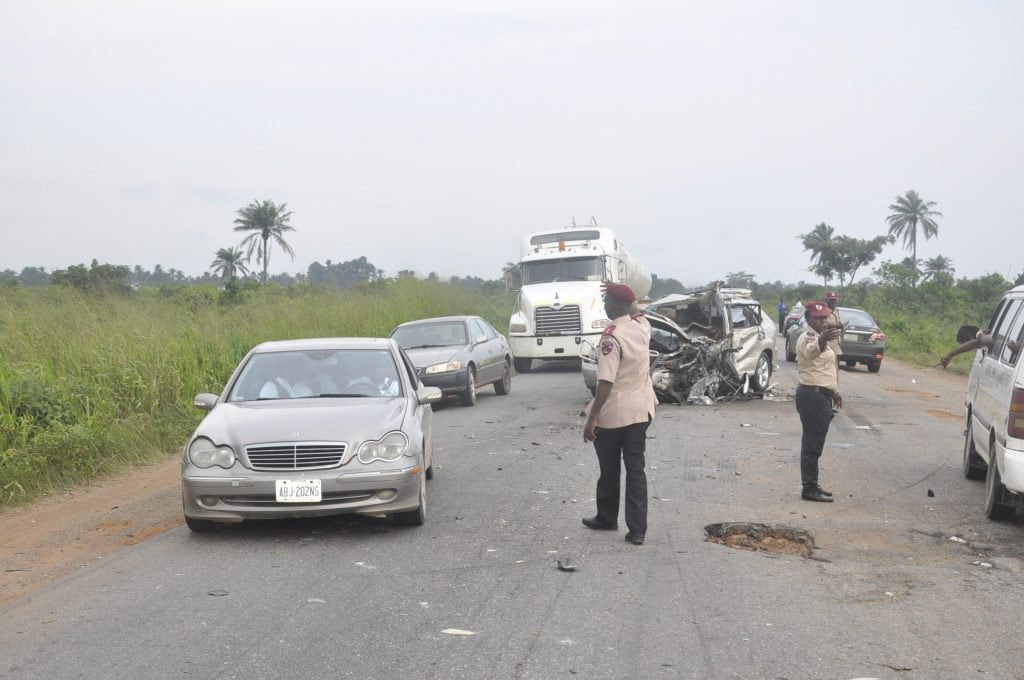 Senator representing Ondo South Senatorial District of Ondo State, Nicholas Tofowomo, the governorship aspirant of the Peoples Democratic Party (PDP) in Ondo State, Banji Okunomo have sustained injuries after an automobile accident on the Ilesha-Akure highway.
Naija News understands that Tofowomo who is also a PDP member suffered a leg fracture in the accident.
He was involved in the accident while on his way from an official engagement in Ibadan, the Oyo state capital.
The accident, which occurred at Igbara-Oke, few kilometers from Akure, the Ondo State capital also involved Mrs. Yetunde Dada and Mrs. Toyin Ajinde, all stalwarts of the opposition PDP in the state.
The aide of the Senator who craved anonymity said his boss was in the vehicle with the other party chieftains when the accident occurred.
"The accidents occurred on the Ilesha-Akure road in Igbara Oke as they were traveling from an official function.
"They were coming from Ibadan in Oyo state and already in Ondo State when it happened.
"He (Senator Tofowomo) had a fracture in one of his legs and Mr. Banji Okunomo lost some tooth with a broken arm.
"The two women inside the car with them were also seriously injured with fractures.
"Already, one is at the Intensive Care Unit of the Trauma Center in Ondo while the other is under close watch," he said.
While confirming the accident, the Ondo State chapter, PDP, said that they were recuperating fast adding tat the accident victims had since been admitted at the government-owned hospital in Ondo town.
In a statement issued by the party's Director of Media and Publicity in the state, Zadok Akintoye said the four accident victims would soon be back on their feet.
"They are all in good states of recovery after the unfortunate accident that occurred yesterday (Friday) on their way to Akure from a very important trip to Ibadan.
"Our party appreciates the efforts of the medical team at the Trauma Centre in Ondo, private and public ambulance services that came to their rescue and everyone who has risen up to support them at this trying time.
"Our party must yet again commend the brilliance of our doctors and medical professionals for their efforts," Zadok said.
Source: Naija News