Nigeria Breaking News,Today, Friday, 06 August 2019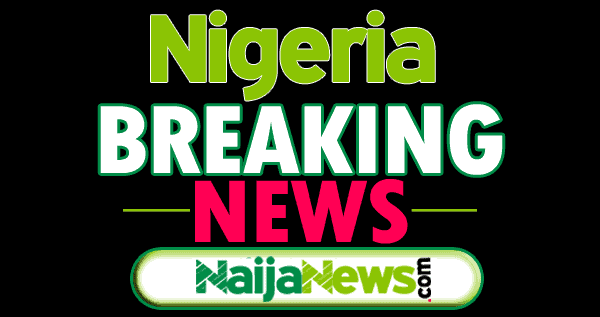 This is a roundup of some breaking news in Nigeria for Today, 06 August 2019
Xenophobia: South African President, Ramaphosa Reveals Number Of People Killed
The President of South Africa, Cyril Ramaphosa, has revealed that not less than ten people have lost their lives in the xenophobic attack against foreigners in the country.
Ramaphosa stated this in a televised address in Johannesburg.
FG Explains Why Govs Fayemi, El-Rufai And Emir Sanusi Are In South Africa
The Federal Government has defended the presence of Governors Nasir El-Rufai, Kayode Fayemi and Emir Lamido Sanusi in South Africa.
This is coming after the backlash which greeted pictures of the identified Nigerian leaders dining at the World Economic Forum Africa 2019, taking place in Cape Town, South Africa.
Breaking: APC Urges Buhari To Takeover Shoprite, MTN, DSTV, South African Banks
Following the recent attacks on Nigerians, businesses and properties in South Africa, the ruling All Progressives Congress, on Thursday charged President Muhammadu Buhari-led administration to takeover Shoprite, MTN, DSTV and other South African businesses.
Recall that the incident was confirmed by the President of the Nigeria Union South Africa, Adetola Olubajo, he stated that the attacks began on Sunday morning in Jeppestown area of Johannesburg when a building was set ablaze by an angry mob.
Kogi: Gov. Bello Reacts To Wada's Emergence As PDP Candidate
The Governor of Kogi State, Yahaya Bello has reacted to the emergence of Musa Wada as the governorship candidate of the Peoples Democratic Party (PDP).
Recall as earlier reported by Naija News, Wada, a younger brother of the immediate past Governor Idris Wada, scored 748 votes to clinch the PDP ticket.
Xenophobia: Fayemi Speaks On Attending WEF In South Africa
The Governor of Ekiti State, Kayode Fayemi, has spoken over the claim that he attended the World Economic Forum in Cape Town, South Africa.
Following the recent Xenophobic attack Nigerians in South Africa, the Federal Government had cancelled its representation at the WEF holding in South Africa.