Nigerians Roast Bashir Over Selective Criticism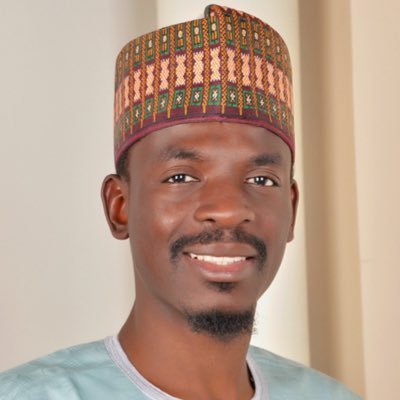 Bashir Ahmad, the Personal Assistant to President Muhammadu Buhari on New Media, is currently under attack from Nigerians over his selective criticism amid Xenophobic attacks on Nigerians in South Africa.
Naija News reports that Nigerians attacked Ahmad on the micro-blogging site, Twitter on Thursday after he criticised Oby Ezekwesili, a former Nigerian minister, for attending the World Economic Forum (WEF).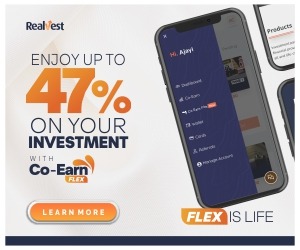 Naija News recalls that properties including cars belonging to Nigerians in the country were set ablaze by South Africans in the wake of the Xenophobic attacks.
In a viral video, South Africans also looted shops belonging to Nigerians. At least three people were also feared dead during the Xenophobic attacks.
Apparently displeased with the attacks, Nigerians took to Shoprite premises around Jakande, Lekki in Lagos to protest the Xenophobic attacks.
The protest in its wake left a yet to be identified person dead, with a witness describing the victim as a protester who was killed after an angry mob set a police van on fire during a protest on Tuesday.
Reacting to the Xenophobic attacks, the Nigerian government through Ahmad, an aide to President Muhammadu Buhari, said it was boycotting the WEF.
"Nigerian government has boycotted the World Economic Forum holding in Cape Town, South Africa, but some individuals from Nigeria including a former Minister are attending on their own. Madam Oby Ezekwesili, she is attending the WEF in Cape Town, South Africa," the Presidential aide tweeted.
Displeased with the visit, Nigerians took to the micro-blogging site, Twitter, to blast the Monarch and the governors.
Naija News captured some of the reactions below…
Nobody sent you to go speak on our behalf ma, but that doesn't mean Bashir isn't stupid. https://t.co/3OqXYviNEF

— ?Oke mmụ́ọ́?™ (@MOMPERE55) September 5, 2019
Nasir Elrufai is at the WEF.

Kayode Fayemi, is at the WEF.

Sanusi Lamido Sanusi, is at the WEF.

Amina Jane Mohammed, is at the WEF.

But Bashir Ahmad, Ayourb & their bunch of APC crackheads only saw Madam Oby.

So pained Buhari didn't get his estacode allowance.

Hypocrites!

— Adinnu Teflon Don (@AnazroeDon) September 5, 2019
Bashir, you'll have to edit your tweet and add :

Elrufai
Fayemi
HRH SLS.

( I never fell for the dragging of Oby sha) https://t.co/l9iErLeJPz

— One.acre (@NekkaSmith) September 5, 2019
Fayemi, El-Rufai & 2 APC governors attended WEF in South Africa. But we aren't aware of this because Bashir & other APC agencies only chose to roast madam Oby ??

This governement is a FRAUD!#SayNoToXenophobicAttacks #XenephobicAttacks

— Kemi Ariyo (@d_problemsolver) September 5, 2019
Nasir Elrufai is in SAfrica.
Kayode Fayemi, is in SAfrica.

Sanusi Lamido Sanusi, is in SAfrifa.
Amina Jane Mohammed, is in SAfrica.

But Bashir Ahmad, Ayourb & their bunch of APC crackheads only saw Madam Oby at the WEF.

So pained Buhari didn't go

Hypocrites!

— Young Otutu (@YoungOtutu) September 5, 2019
Mr. Bashir, do you know that El Rufai, Fayemi and SLS are in South Africa for the WEF too. They're not even private citizens. I wonder what you and the bots you sponsored to attack Madam Oby think about that ? https://t.co/hQ6Z5akcp0 pic.twitter.com/QdCdYq2sJs

— Chidi Okereke (@Chydee) September 5, 2019
Madam Oby set herself up for attack. She shouldn't have been there, simple. But Bashir is evil. Why mention only madam Oby when these 3 were present at the WEF too? pic.twitter.com/O2poeLdDev

— No one (@ilynem) September 5, 2019
Two APC Governors & Buhari's close allies, Fayemi & El Rufai, along with Lamido Sanusi, Amina Mohammed, Jim Ovia, and many others also attended WEF. But Bashir fraudulently tossed Madam Oby to you because she speaks against this govt's failure, and you fell for it. Very pathetic.

— Ayò Bánkólé (@AyoBankole) September 5, 2019
Bashir, at what point do you intend to tell your followers that Governor Nasir Elrufai, Governor Kayode Fayemi, Emir Sanusi Lamido Sanusi and Amina Jane Mohammed were also in attendance at the WEF? https://t.co/8V6Bv2MU3T

— Uncle Demola (@OmoGbajaBiamila) September 5, 2019
Source: Naija News