Xenophobic Attacks: Comedian Alibaba Explodes, Calls Out President Buhari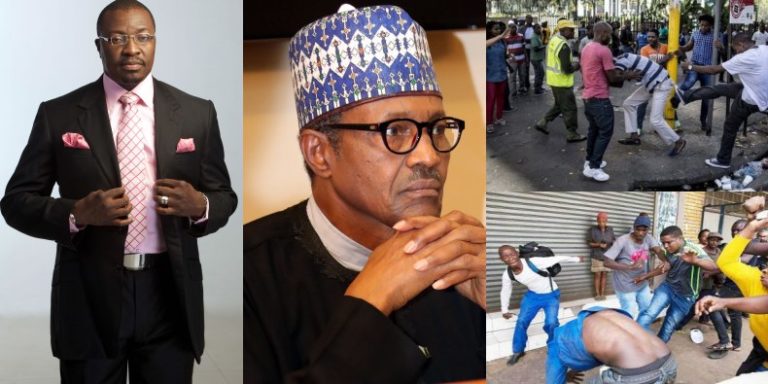 Nigeria's grandmaster of comedy, Alibaba on Tuesday called out Muhammadu Buhari, Nigeria's capital over the Xenophobic attacks melted onforeigners particularly Nigerians in SouthAfrica.
Naija News reports that the comedian wondered what President Buhari can do in such a situation when reports of killings within Nigeria is yet to be solved despite the security apparatus in the country.
He cited a past occurrence where Nigeria sanctioned MTN and it resulted in a Presidential visit from the president.
Alibaba in his reaction said; "Most times, some people just read the news hear the news, and do not know the undercurrents of the news. Many do not know the interconnections of the nexus of any news they hear.
Shebi they say I'm a comedian… Ok. Let our president pull some strings, that South African President, who has not been able to stop the #xenophobic craze, will be made by those who own the big South African businesses in Nigeria, to come down, in less than 2 weeks.
But when we have a President that can not take decisive action when people are being killed like flies in his country, what will he say when it happens outside Nigeria?" he said.
Source: Naija News