Nigeria Breaking News,Today, Tuesday, 03 August 2019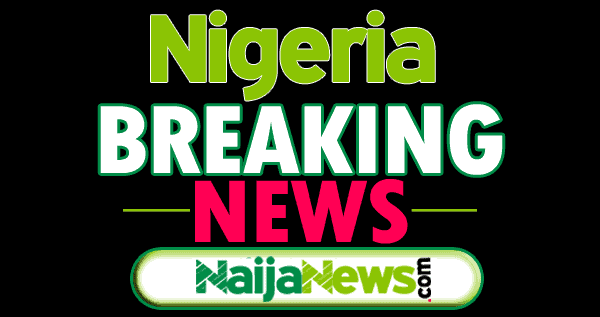 This is a roundup of some breaking news in Nigeria for Today, Tuesday, 03 August 2019.
Just In: Gunmen Kidnap PDP National Youth Leader
Unknown gunmen have reportedly abducted the National Youth leader of the Peoples Democratic Party (PDP), Mr Sunday Udeh-Okoye.
Naija News understands that the PDP chieftain was reportedly kidnapped on Monday evening in his farm at Ohumagu, Agbaogwugwu in Enugu State.
Buhari Using Taxpayers Money For Private Matters – Supreme Court
The Supreme Court has accused President Muhammadu Buhari of using taxpayers money for matters that her private and not related to government.
Naija News reports that the Apex court had on Monday dismissed a suit filed over the academic qualification of Buhari by Kalu Kalu Agu, Labaran Ismail, Hassy Jyari El-Kunis.
$9.6bn Judgment: Who Signed The P&ID Deal If Yar'Adua Was In Coma?
Revelations about the $9.6bn judgment against the federal government keeps surfacing daily as the ill-fated deal has created a negative impact on the image and revenue of the country.
Naija News gathered that the ill-fated deal drama started at a strategic time when the president of the country, Umaru Yar'Adua was already in a coma and could not have signed the deal.
Biafra: Nnamdi Kanu Makes Fresh Accusation Against Southeast Governors, Northern Leaders
The leader of the Indigenous People of Biafra (IPOB), Nnamdi Kanu, has accused Southeast Governors of having knowledge of the Operation Python Dance II carried out in the South East in 2017 by the Nigerian Army.
Naija News recalls that the IPOB had alleged that the operation led to the killing of some of its members at Afara-Ukwu, Umuahia, Abia State, Kanu's home town.
Buhari Has No Certificate, Ganduje Used Dollars To Sew Agbada – Charlyboy
Following the recent attack on former Deputy Senate President, Ike Ekweremadu by members of the Indigenous People of Biafra, in Nuremberg, Germany, Charlyboy, the Co-convener of Our Mumu Don Do Movement, has condemned people that are saying Igbo people are spoiling Nigeria's image.
The Nigerian musician stated that the image of this country has been damaged since the time of Mongo park, he further stated government officials at different levels in the country are thieves.
Breakdown Of Nigerian Senators' N29m Monthly Earnings
A breakdown of the monthly earnings of the senators of the 9th Nigerian Senate has emerged.
Naija News understands that the senators of the 9th Senate earn a whopping N29.48m monthly as legislators.