Biafra: Nnamdi Kanu Makes Fresh Accusation Against Southeast Governors, Northern Leaders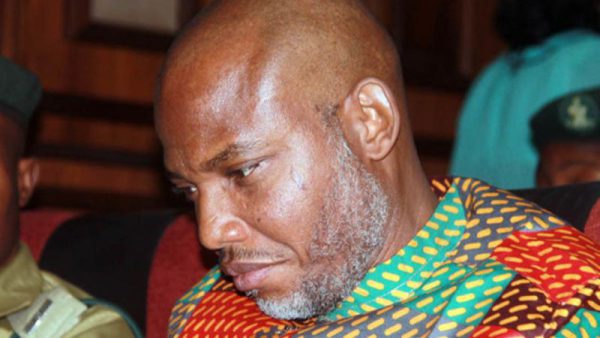 The leader of the Indigenous People of Biafra (IPOB), Nnamdi Kanu, has accused Southeast Governors of having knowledge of the Operation Python Dance II carried out in the South East in 2017 by the Nigerian Army.
Naija News recalls that the IPOB had alleged that the operation led to the killing of some of its members at Afara-Ukwu, Umuahia, Abia State, Kanu's home town.
This online news platform recalls that the Federal Government led by President Muhammadu Buhari proscribed IPOB after the Operation Python Dance II activities.
Kanu, who recalled the event recently, stressed that his group being proscribed after the Operation Python Dance II shows that the Southeast Governors had knowledge of the operation before it took place.
The IPOB leader also accused northern leaders of instigating Southeast Governors "fight peaceful IPOB" while they (northern leaders) negotiate and finance Fulani bandits.
Naija News understands that Kanu, who is based abroad, made this accusation on the micro-blogging site, Twitter, recently.
According to him, "SE Govs, if you knew nothing about Operation Python Dance 2, why did you proscribe IPOB in its wake?
"The same northern leaders instigating you to fight peaceful IPOB is busy negotiating with & financing their fellow Fulani bandits.
"Who is fooling who? Too little, too late," the IPOB leader added.