PDP Reacts To Alleged Attack On Ex Governor, Fayose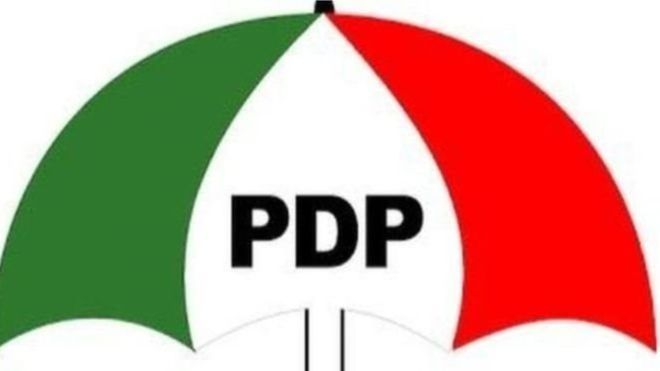 The Ekiti state chapter of the Peoples Democratic Party has condemned the attack on former Governor of the state, Ayodele Fayose.
The former Ekiti Governor had alleged that he escaped an attack by some men in a pickup van who allegedly followed his vehicle when he responded to the summon by the state House of Assembly in Ado Ekiti.
The chairman of PDP in Ekiti State, Gboyega Oguntuwase, in a statement on Sunday accused the All Progressives Congress of masterminding the alleged attack.
Oguntuwase urged the police to exhibit professionalism in the handling of the attack on the ex-governor.
He charged that traditional rulers in the state to prevail over the ruling party not to introduce another era of violence into the state.
The statement reads in part, "I personally protest the attack on Fayose. As the PDP leader in the state, I say we don't deserve it because nobody harassed the opposition under our watch."
"A pollution of the river of peace in Ekiti will not be to anybody's advantage. One monumental feature of the APC government is the intimidation and harassment of the opposition."
"It is an irony that leaders who in obedience to a summon by a legislative body can be ambushed shortly after the visit to be harassed and threatened with weapons."
"This is not good for Ekiti or Nigeria."