CSOs Drag Senate To Court Over Alleged Plan To Spend N5.5bn On Cars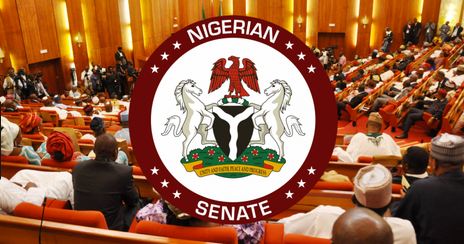 Three different civil society organizations have come together to query the National Assembly service commission over an alleged plan of releasing the sum of N5.550 billion budgeted for the purchase of luxury cars for principal officers of the ninth Senate.
Naija News understands that the alleged plot has been filed before a Federal High Court in Lagos by Socio-Economic Rights and Accountability Project, BudgIT and Enough is Enough.
Some of the other plaintiffs are Bring-Back-Our-Girls co-conveners, Oby Ezekwesili and Aisha Yesufu; Jibrin Ibrahim, Edetaen Ojo, Abiola Akiyode-Afolabi and Deji Adeyanju.
In their suit, marked FHC/L/CS/1511/2019, the plaintiffs described the move by the Senate to spend N5.5bn on luxury cars as unjust, unfair and unconstitutional.
They want the court to restrain the National Assembly Service Commission from releasing the money to the Senate until there is a downward review of the budget.
"The proposed spending by the 9th Senate raises pertinent questions: What is the economic value and contribution of the vehicles sought to be purchased to the grand scheme of Nigeria's economy? What are the parameters used to arrive at cost efficiency and value for money in the decision to purchase the vehicles? Where are the vehicles purchased by the 8th Senate?
The plaintiffs also contended that the proposal by the Senate to spend N5.5bn on luxury cars was not in the best interest of the public, adding that as public officials form a very tiny percentage of about 200 million Nigerians.
Source: Naija News