Cardi B And Chance The Rapper's Netflix Show Set As Three-Week Event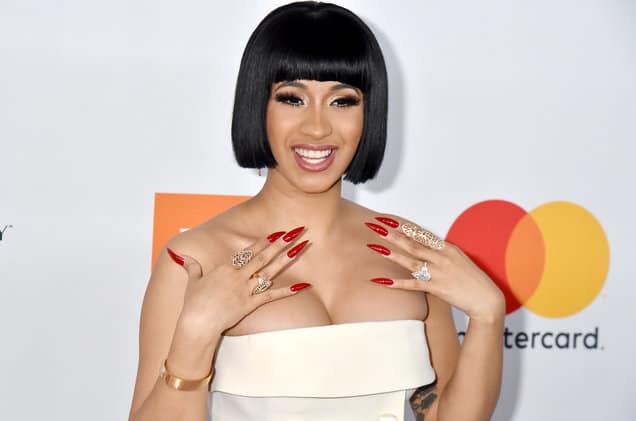 A fresh release schedule for the 10-episode hip-hop competition series Rhythm + Flow, hosted by Cardi B, Chance the Rapper, and Tip 'T.I.' Harris has been reportedly implemented by Netflix
Naija News recalls that the streaming giant starts off with straight-to-series by November.
Netflix states that the current development will be aired over three weeks.
"The first batch of four episodes will launch Wednesdays, Oct. 9 and feature the audition process. Week two, launching Oct. 16, will consist of episodes five through seven and cover cyphers, rap battles and music videos. The series will conclude Wednesday, Oct. 23 with episodes eight through 10 and cover samples, collaborations and the finale. (Watch the trailer for Rhythm + Flow, below.)"
This will be the first of its kind in Netflix music competition series and it will be held in a multiple-city over Los Angeles, New York, Atlanta and Chicago meanwhile the hosts are in search of undiscovered artists.