Dickson Withdraws Self From Court Orders Stopping APC Primary Election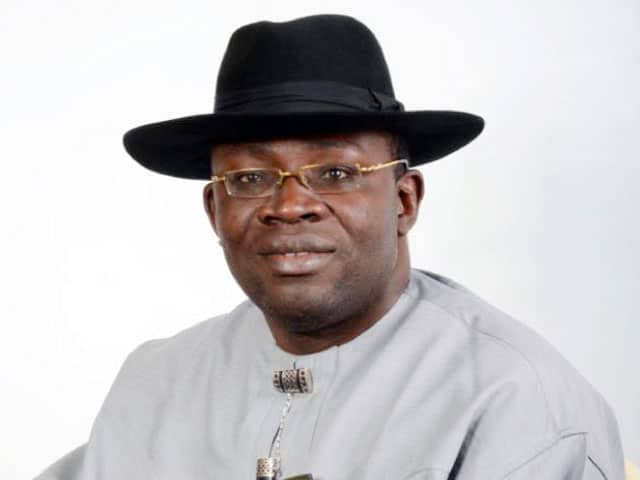 The Bayelsa State Governor, Hon. Seriake Dickson has begged politicians to exclude him from the interim order restraining the National Working Committee (NWC) of the All Progressives Congress from adopting direct primary for its rescheduled August 31 governorship primary.
The order was issued by a State High Court sitting in Sagbama.
Governor Dickson who spoke through his Special Adviser on Media Relations, Mr. Fidelis Soriwei, said he was too focused and would not like to be distracted by a failed attempt to drag his name into the internal problems of the APC in the state.
He noted that despite that the PDP had ruled the state since 1999, it did not need any secret deal with the APC to defeat the opposition party.
He said that there was no such deal contrary to the mischievous rumour about purported meetings.
The governor noted that his primary focus was to produce a credible candidate capable of defeating any candidate presented by the APC on November 16, 2019 governorship election in the state.
He assured Bayelsans that the candidate of the PDP would run on the record of performance, enthronement of peace and stability he has brought to the governance culture of Bayelsa State.
Naija News learnt that some aggrieved members of the party, Japan Christopher, Evinson Oyindeyinfa, Oddu Ovinmiebi and Obiriki Isaiah, yesterday, obtained an interim order stopping the party's primary from the High Court presided over by Justice E. G. Omukoro.
He urged the APC leadership to prepare for the election, not war.