Second Chance: El-Zakzaky, Wife Set To Leave On Another Medical Trip Soon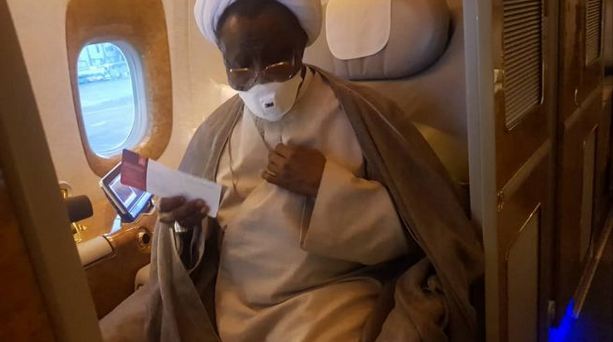 Sheikh Ibrahim El-Zakzaky, the embattled leader of the Islamic Movement in Nigeria, and his wife, Zeenat, are set to embark on another medical trip soon.
Speaking on the alleged journey, a top member of the movement revealed that their leader might be taken out for another medical trip, but the day is not made known yet.
"You know that El-Zakzaky and his wife were immediately taken to Kaduna facility of the DSS immediately they arrived in the country from their medical trip.
"They collected their phones. Now his people want to visit him, but the security operatives are preventing them from visiting.
"Till now, nobody is allowed to visit him. And immediately he and the wife left for India, the security operatives moved some of his personal properties from his home in Kaduna. I learnt they are planning to take him out for another medical trip. But the day is not made known yet."
The source also accused the Department of State Services (DSS) of preventing  El-Zakzaky's family members and the close associate from visiting the leader.
Naija News recalls that the lawyer to Sheikh Ibraheem El-Zakzaky and his wife, Zeenat, Femi Falana, has charged the federal government to provide alternative and adequate treatment for the leader of the Islamic Movement of Nigeria (IMN) after the first failed medical trip in  India