Oldest Man In Uganda Dies At 134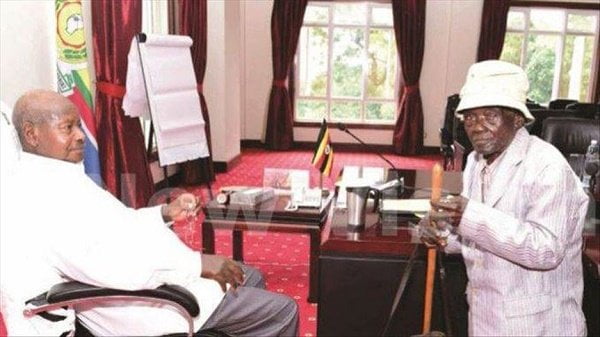 Yohana Aharuma, a man regarded as Uganda's oldest citizen has been confirmed dead at the age of 134.
The report on Wednesday stated: "Sad news Yohana Ahuruma, a man believed to be the oldest in Uganda has passed on at 134 years."
"The missionaries estimated my age. When I went for baptism teaching, they looked at me and decided that I was 10 years. That was in 1895,"
Yoweri Museveni, the president of Uganda built a house for Ahuruma following their contact at the State House, Entebbe in October 2016.
According to a diagnosis on Ahuruma's health status in 2016, he "still has his vision intact, although he has an eye infection".
Ahuruma is a native of Bunyangule, he is said to have been married to six wives, two from the church.
Before his death, he stated in 2017, that two of his children are still alive, including his daughter that was taking care of him, Hannifer Byabanyagi.