Nkem Accuses APGA National Chairman Of Extorting Money From Aspirants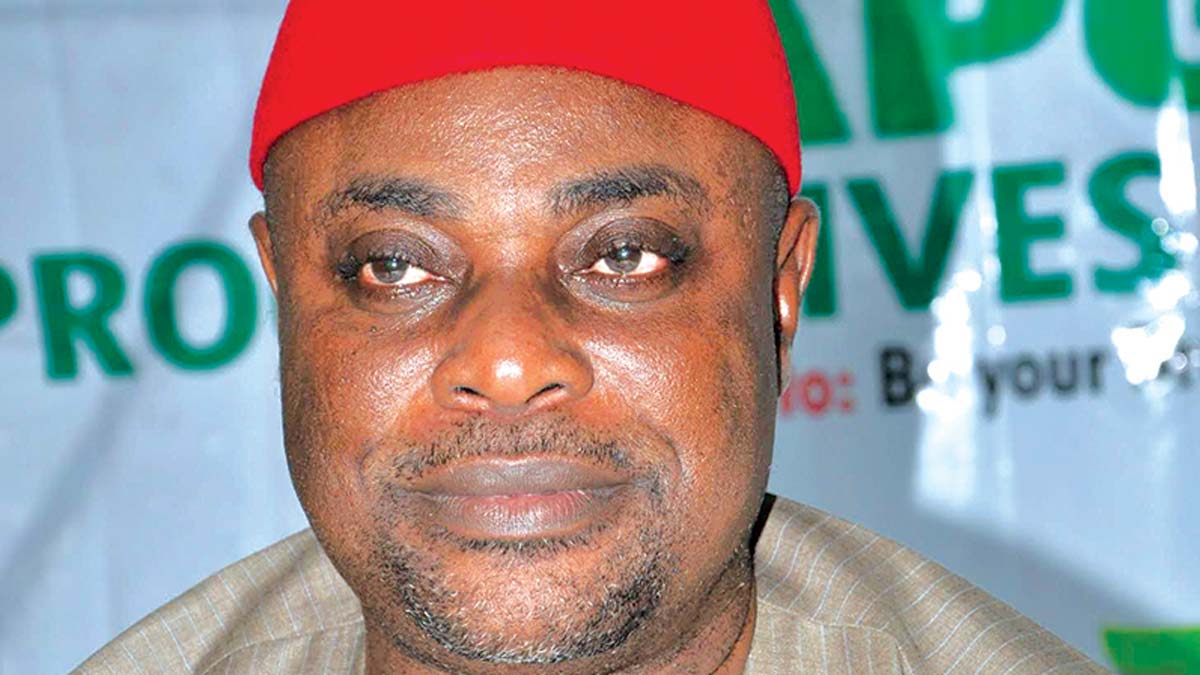 The Chairman of the All Progressives Grand Alliance in Abia State, Nkem Okoro, has revealed that the National Chairman of the party, Ozonkpu Victor Ike Oye, is undergoing investigation with the Economic and Financial Crime Commission over alleged extortion of money from aspirants during the 2018 primaries conducted in Abia and Imo States.
The Chairman of Abia APGA in a statement claimed that fraud traced to the National Working Committee of the party has affected the party across the country.
The statement read partly, "During the last APGA governorship primaries, APGA got to her lowest point since its formation as a political party, due to the criminal extortion and demeaning corruption committed by the former national leadership led by the former National Chairman, Chief Victor Oye."
"These atrocities affected the party at all levels, especially in Abia, Imo and Anambra where passionate party members and aspirants were not only extorted and defrauded, but were unjustly shortchanged and humiliated. You may have repeatedly heard some people describe it as a Ponzi Scheme; such was the extent of public odium they subjected our members to."
"As we speak, the former National Chairman, Chief Victor Oye has remained a regular guest of the EFCC and the courts, as cases of fraud and criminal extortions hang on his neck. These are just suits and petitions from men who have the capacity, the means and the desire to seek redress".
The National Chairman of APGA denied the allegation, he added that the funds generated in the sale of nomination forms from the aspirants are intact in the party's bank account.
Oye had severally been quoted in the media as saying, "They (Aggrieved members) had wanted to remove the national executive and install a stooge as the new national chairman, someone they would continue to manipulate and control, someone who would just be a figurehead, while they stay by the side remote-controlling and dictating to him."
Source: Naija News