How Atiku Abubakar Framed Obasanjo – Presidency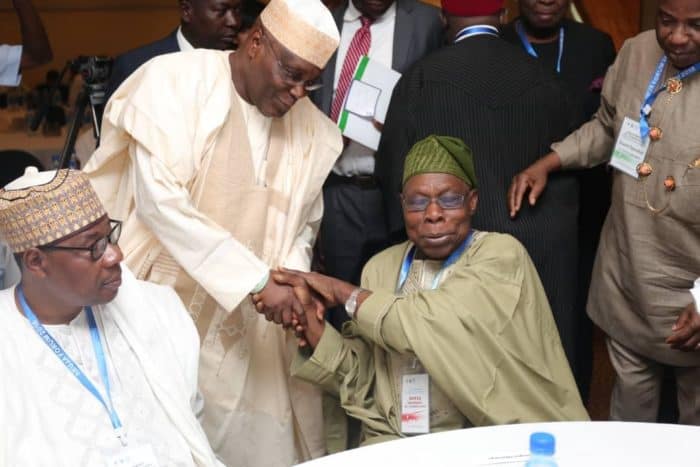 The Presidency on Tuesday said former Vice President and Presidential candidate of the Peoples Democratic Party (PDP), Atiku Abubakar, has framed ex-President Olusegun Obasanjo over the years.
The presidency was reacting to a statement by Atiku claiming that President Muhammadu Buhari's administration was bent on framing Obasanjo in order to stop him from criticising the present administration.
However, a presidency source told The Nation that Atiku had framed Obasanjo so well in the past.
According to the source, "When Mr. Atiku Abubakar reflects on some of the things he said of President Obasanjo, he will realize that having framed the former President so well in the past, Obasanjo cannot anymore be framed by anyone, no matter how he tries.
"On the unresolved issue of the mismanagement of the Petroleum Trust Development Fund, PTDF under their government, Mr Atiku's revelation before the Senate was that Obasanjo took N10 billion to kickstart his Third Term campaign."
"This is how the press captured it: "Abuja — The ill-fated third term agenda re-echoed yesterday in Abuja at the public sitting of the Senate Committee on Petroleum Technology Development Fund (PTDF) when Vice President Atiku Abubakar alleged that President Olusegun Obasanjo approved the immediate release of N10 billion in the thick of the battle to push the agenda in the National Assembly," the source added.
Source: Naija News