Boko Haram: Nigerian Army Condemns Gov. Zulum Over His Statement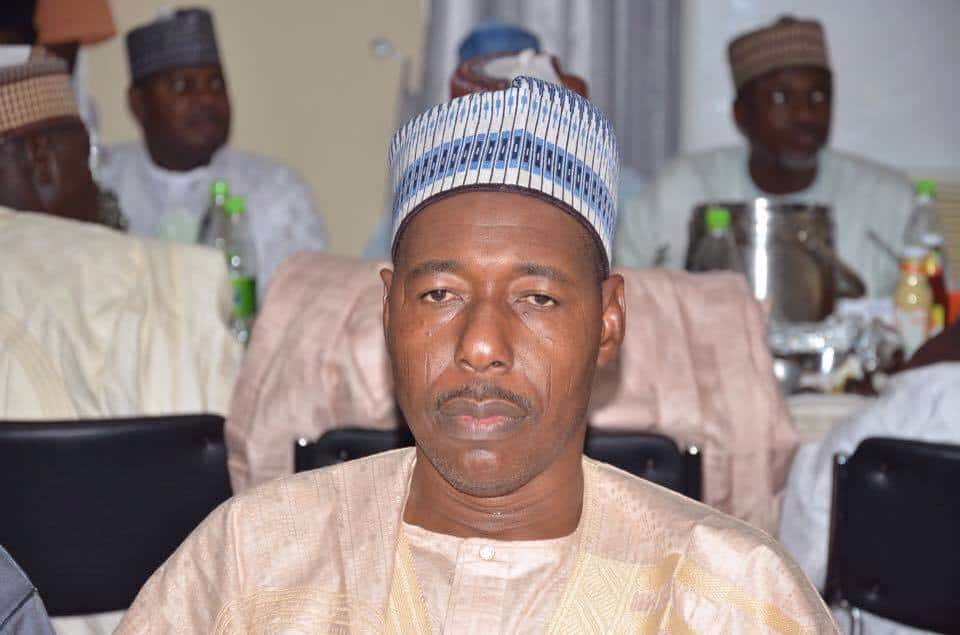 Governor Umara Zulum of Borno State has been attacked by the Theatre Commander, Operation Lafiya Dole, Major-Gen. Olusegun Adeniyi, over his statement against the Nigerian Army operations despite their fight against insecurity in northeast and Nigeria.
Major General Adeniyi stated this at a consultative meeting with a 16-man led Borno elders under the leadership of former governor, Alhaji Asheik Jarma at the Officers Mess, Maimalari Cantonment, while soliciting the support and cooperation of Borno people, particularly, Borno elders, in the execution of the ongoing military operations in the region.'
He stated that the Nigerian Army is a stakeholder in Nigeria project irrespective of the fact that the Army is in uniform.
"The Nigerian Army also have feelings and concerns over what is happening and we are hoping that with the support and cooperation of the people of Borno and their elders as well as all religious and ethnic organisations, we will be able to fight the insurgency to its logical end".
Adeniyi urged the elders in Borno to continue to pray for peace, unity and stability of the state, the region and the country at large.
"There is a change in the mode or system of operations which was not disclosed to the people earlier where the military decided not to continue to be in the trenches and wait till Boko haram insurgents come to attack them."
"Today we have a new strategy like the Americans, we are on mobility. Soldiers will now be on wheel patrolling, moving from one place to the other, village to village, towns to towns on daily surveillance for 24 hours."
"While other super forces are tracing the hideouts of the Boko Haram insurgents on intelligence to respond to distress calls and emergencies apart from the response team". He said
He added that the army is working hard to end terror in the area, he called on the people to be patient with the Nigerian Army. He added that the claimed that soldiers have been withdrawn from some town where Boko Haram attacked as false and unfounded.
The former governor of Borno State, Asheik Jarma, while speaking on behalf of the people of the state noted that the theatre commander has the full support of the Borno elders in their operations.
Source: Naija News